UN Secretary-General criticizes Russia for war: It's aggravating tensions in world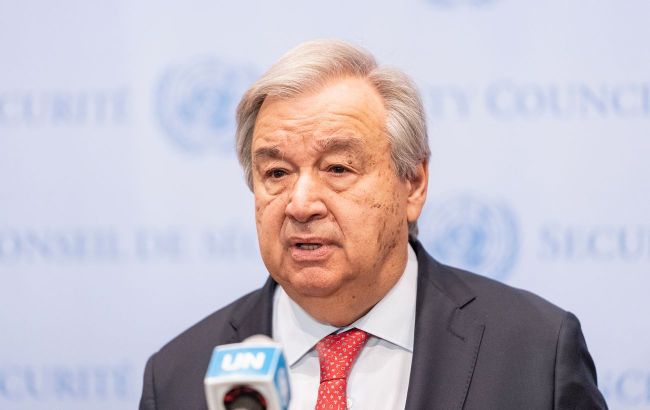 Photo: Antonio Guterres, UN Secretary-General (Getty Images)
Russia is escalating geopolitical tensions by continuing its aggressive war against Ukraine, according to United Nations Secretary-General Antonio Guterres. He made this statement during a UN Security Council meeting in New York, according to Sky News.
"Russia's war in Ukraine is aggravating geopolitical tensions and divisions, threatening regional stability, increasing the nuclear threat, and creating deep fissures in our increasingly multipolar world," emphasized Guterres during his address at the UN Security Council meeting.
United Nations Security Council meeting
Today, on September 20, a UN Security Council meeting is taking place in New York. Ukrainian President Volodymyr Zelenskyy was present at the meeting.
During his speech, the head of the Ukrainian state emphasized that the UN is currently in a deadlock due to Russia's veto power.
He also mentioned the necessity of reforming the UN Security Council and outlined three key steps. You can find more on President Zelenskyy's main statements during the UN Security Council meeting in RBC-Ukraine's article.