UN named civilian casualties due to Russia's full-scale war in Ukraine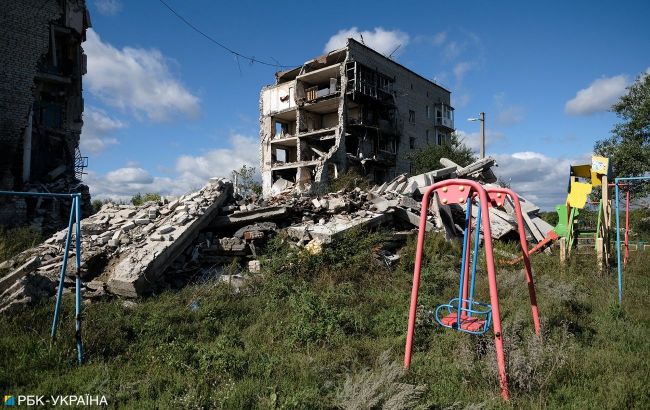 The consequences of the Russian shelling in Izium (Illustrative photo: RBC-Ukraine)
In Ukraine, since the beginning of the full-scale military aggression by Russia, over 9,600 civilians have lost their lives, and more than 17,500 people have been injured, according to a new report from the United Nations Office of the High Commissioner for Human Rights (OHCHR).
These data include documented cases of civilian casualties in Ukraine due to armed conflicts following Russia's large-scale invasion on February 24, 2022, up to September 10, 2023.
During this period, OHCHR recorded 27,149 civilian casualties in the country, including:
9614 were killed.
17 535 were injured.
In the first ten days of September, according to UN data, the number of civilian casualties in Ukraine amounted to 292 individuals. Among them:
55 of them were killed (29 males, 21 females, 1 girl, and 4 adults whose gender is currently unknown),
237 individuals sustained injuries (101 males, 77 females, 7 boys, 2 girls, and 50 adults whose gender is unknown).
It should be noted that OHCHR emphasizes that the actual figures are significantly higher because "the receipt of information from some areas with intense hostilities is delayed, and many reports are still pending confirmation." This pertains, for example, to Mariupol, Lysychansk, Popasna, and Severodonetsk, where there are reports of numerous civilian casualties.
The UN does not see genocide of Ukrainians
The recent statement from the head of the Independent International Commission of Inquiry on Ukraine at the UN, Eric Meser, indicated that the organization has not yet concluded that genocide is occurring in Ukraine.
According to him, the commission lacks sufficient evidence that would meet the legal qualification of the Genocide Convention.
However, the UN Special Rapporteur on Torture, Nils Melzer, has stated that torture by Russian security forces against Ukrainians is part of the Kremlin's policy.