UN justifies itself after rumors of Secretary-General's proposal to Russia on 'grain deal'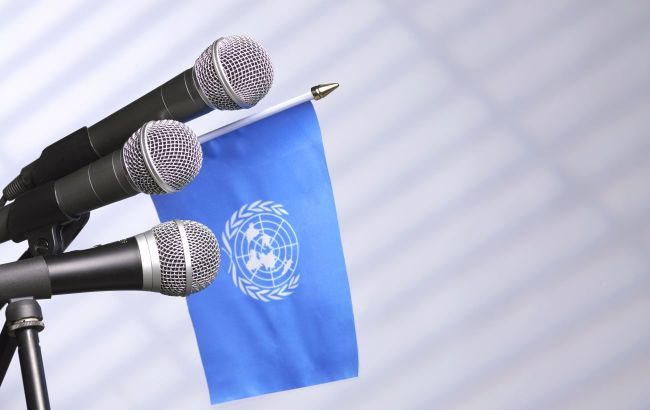 The UN has begun to justify itself following rumors about the Secretary-General's proposal to Russia regarding a grain deal (Photo: Getty Images)
The United Nations supposedly did not offer Russia the cancellation of sanctions or assistance in bypassing them in exchange for the revival of the grain deal, according to a statement made by Deputy Spokesperson for the UN Secretary-General, Farhan Haq, at the briefing.
"I've seen the Bild article. I believe that the article's interpretation of the UN's work is incorrect. It seems to imply what we were trying to do is to find a way around sanctions. That's false" said Haq.
He mentions that UN Secretary-General Antonio Guterres started efforts over a year ago to facilitate the export of Russian and Ukrainian foodstuffs to global markets.
"I would also like to point out this is not about lifting sanctions," he continued. "It is important to remember that Russian food and fertilizers are exempt from sanctions," Haq clarified.
He explains that Guterres is currently exploring possibilities to increase food exports from both countries within the framework of the existing sanctions regime.
Background
Previously, the German newspaper Bild revealed the content of a letter from Guterres to the Russian Foreign Minister Sergei Lavrov regarding a "grain deal."
In the letter, the UN Secretary-General proposed, among other things, to reintegrate the Russian state bank into SWIFT and help Russia recover its frozen assets in European countries. These conditions were suggested to encourage the aggressor country to rejoin the "grain deal."
Ukraine strongly criticized the possible proposals from the Secretary-General, stating that such actions would represent a victory for Russia.