UN is raising $268 million to support Ukraine in winter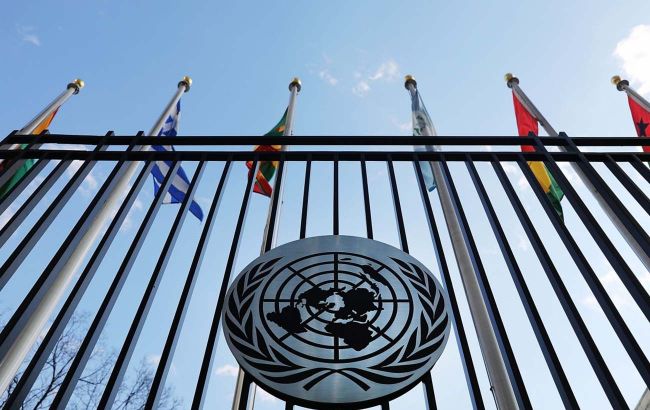 UN raises money to support Ukraine in winter (Getty Images)
The United Nations, in collaboration with its partners, is raising funds to support Ukraine during the cold season, with a target amount of $268 million, citing a statement from UN spokesperson Stephane Dujarric.
"We, along with our partners, have launched an initiative appealing for $268 million to be able to support more than 1.3 million people with specific assistance in the coming winter months," he said.
Dujarric further commented to journalists that the ongoing war in Ukraine has caused significant damage to homes, energy, water, and gas infrastructure, "putting millions at extreme risk during the cold season which, in Ukraine, normally starts in October and runs through March. Temperatures can drop as low as -30°C."
"For this winter, we and our partners will prioritize emergency repairs to homes in the front-line communities. We will also provide clothes, heating appliances and other winter supplies," Dujarric added.
He said that the UN will prioritize repairs in areas hosting internally displaced people and provide financial assistance. Humanitarian organizations will assist with repairs to municipal heating systems.
"The response will build on efforts made during the last winter, when humanitarian organizations reached 2.2 million people with similar services and distributed over 4,000 generators amidst a severe energy crisis," the spokesperson explained.
The situation with electricity in Ukraine
After large-scale attacks on Ukraine's energy systems by Russians in the fall and winter, the electricity situation has stabilized as of now. However, energy experts warn that this year's winter could be challenging due to new enemy attacks.
Ukraine's General Staff has reported that Russians are attempting to restart missile production to target Ukraine again during the cold season.
Currently, Ukrainians are being urged to conserve electricity during peak hours, from 4:00 PM to 11:00 PM, as the energy system and some facilities have not fully recovered yet.