Ukranian military retain the upper hand in several directions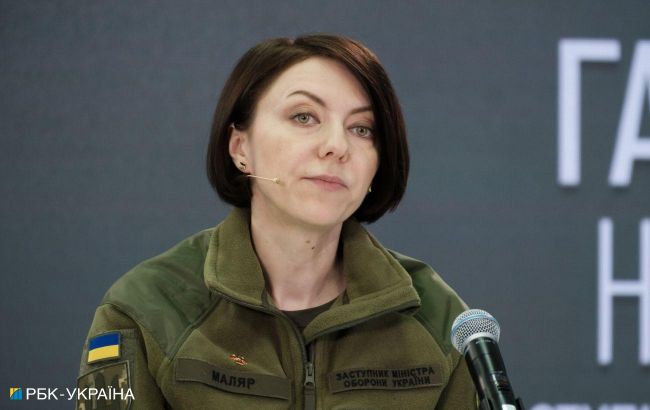 Deputy Minister of Defense of Ukraine, Hanna Maliar (Photo: Vitalii Nosach, RBC-Ukraine)
The Ukrainian Armed Forces are holding back enemy forces in the Kupiansk and Bakhmut directions, and the soldiers are managing to advance forward, according to a statement from the Deputy Minister of Defense of Ukraine, Hanna Maliar.
The situation in the Kupiansk direction
According to Hanna Maliar, the enemy's offensive in the Kupiansk direction has been unsuccessful. She stated that the battles are ongoing, but the initiative is now on the side of the Ukrainian forces.
Battles near Bakhmut
Maliar explained that today, as well as in previous days, there has been advancement by Ukrainian forces in the southern flank around Bakhmut. "On the northern flank, there are also ongoing battles, as the enemy attempts to regain lost positions," says Maliar.
She notes that Ukrainian troops are facing dense minefields and intense enemy fire.
The situation around Bakhmut and Kupiansk
Spokesperson for the Eastern Military Group of the Ukrainian Armed Forces, Serhiy Cherevaty reported that Russian forces are trying to seize the initiative on the Luhansk-Kupiansk frontline.
"Here (in the Luhansk-Kupiansk direction- Ed.), the enemy is trying to seize the initiative. The defensive forces are holding them back," he said.
Additionally, Cherevaty mentioned that the aggressors have concentrated over 100,000 troops in the Luhansk-Kupiansk direction, which is nearly the same number of soldiers who participated in the war in Afghanistan.
Furthermore, the Commander of the Ground Forces, Oleksandr Syrskyi, stated that Ukrainian troops continue their counter-offensive actions in Bakhmut and in the Bakhmut direction. Russian forces are deploying reserves in the area to hinder the advancement of the defense forces.