Battles for Bakhmut: Russia deploys reserves to hinder Ukrainian counteroffensive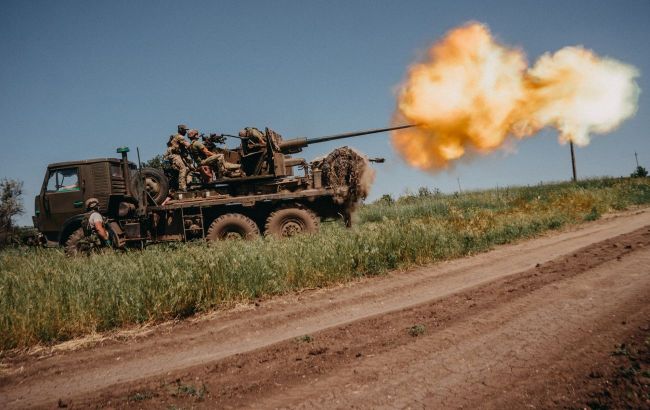 Russia deploys reserves to the Bakhmut area to stop the Ukrainian counteroffensive (Getty Images)
According to information from Commander of the Ground Forces, Olexandr Syrskyi, Ukrainian troops are persisting with their counteroffensive operations in Bakhmut and the Bakhmut area while Russian forces are mobilizing reserves to impede the progress of Ukrainian army.
"It's a challenging but controlled situation. The enemy is deploying reserves to the Bakhmut direction, attempting to halt our advancement," Syrskyi said.
Regarding the Kupiansk direction, the general mentioned that the opponent has concentrated their main forces in places where Ukrainian soldiers are holding their ground in defense.
"We continue to fight. We will prevail," reassured Syrskyi.
Frontline situation
According to the data from the General Staff of the Ukrainian Armed Forces, the Russians are focusing their main efforts on the Kupiansk, Lyman, Bakhmut, Avdiivka, and Marinka directions. There have been 36 combat clashes over the past 24 hours. According to reports from the Institute for the Study of War, the Ukrainian Armed Forces continue their advancement in the Bakhmut area and along the border of Zaporizhzhia and Donetsk regions, while the Russians have intensified their efforts in the Kupiansk direction.