Ukraine's govt revokes benefits for Iranians, terminating agreement on avoiding double taxation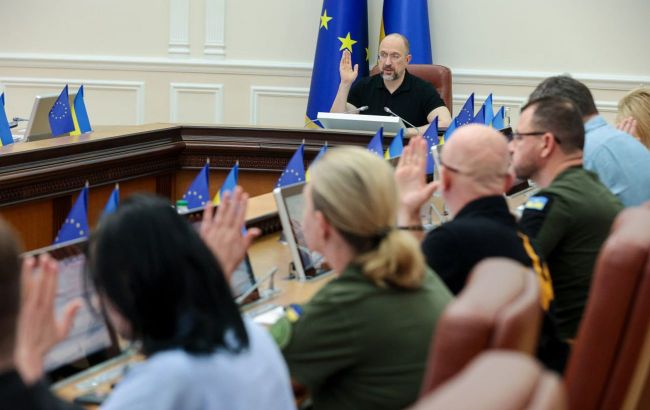 Ukraine's govt revokes benefits for Iranians, terminating agreement on avoiding double taxation (kmu gov ua)
The government of Ukraine has given its approval to a draft law aimed at terminating the agreement with Iran on avoiding double taxation, so the Iran residents conducting business or activities within Ukraine will lose their privileged tax status, according to the Ministry of Finance of Ukraine.
"The Cabinet of Ministers of Ukraine has endorsed a draft law concerning the termination of the Agreement between the Government of Ukraine and the Government of the Islamic Republic of Iran on the avoidance of double taxation and prevention of fiscal evasion regarding taxes on income and property, signed on May 21, 1996," the ministry stated.
The consequences of ending this treaty are as follows:
Prevention of budget replenishment of the state facilitating Russia. Following the treaty termination, all income earned by Iranian residents from Ukrainian sources will be subject to the standard tax rate of 15%, as defined by the Ukrainian Tax Code, instead of the preferential rates specified in the treaty: 10% for dividends, 10% for interest, and 10% for royalties.
Avoidance of budget losses for Ukraine resulting from tax credits for taxes paid in Iran by Ukrainian residents conducting activities in Iran.
No commitments on the exchange of tax-related information between Iran and Ukraine.
Acceleration of the breaking of economic and financial ties with Iran.
Western sanctions against Iran
In late July, the European Union imposed new sanctions against Iran, noting the supply of drones to Russia for attacks on Ukraine as the reason.
This marks the third separate mechanism of sanctions that the EU has established against Iran. The first was targeted at Iran's nuclear and missile programs, while the second emerged in response to allegations of human rights violations.
Furthermore, the United Kingdom intends to introduce new sanctions to hold Iran accountable for its hostile and destabilizing manners worldwide.
Today, Ukraine joined the European Union's sanctions against Iran, specifically for the supply of kamikaze drones to Russia.