Ukrainian Usyk vs British Fury: Absolute world champion's contract terms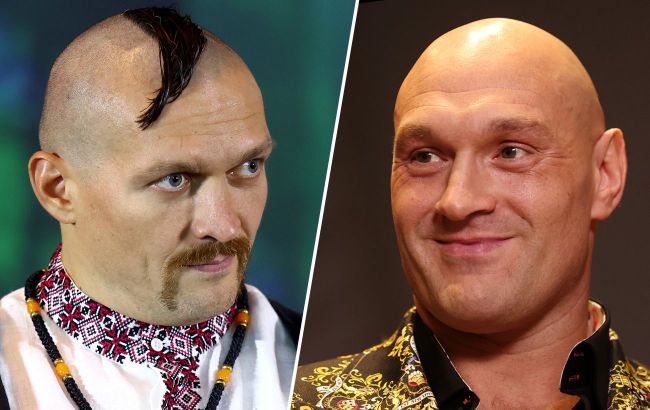 Ukrainian boxer Oleksandr Usyk and British Tyson Fury (Collage: RBC-Ukraine)
Ukrainian boxer Oleksandr Usyk's agent, Alexander Krasuk, shared an interesting detail about the agreement for the bout for the title of the undisputed heavyweight champion against British boxer Tyson Fury, according to LuckyPunch.
During a meeting of the World Boxing Organization's (WBO) rating committee, the General Director of K2 Promotions Ukraine confirmed the presence of a rematch clause in the contract for the champions' fight. The promoter informed WBO President Francisco Varcarcel about the option.
Earlier, Usyk and Fury agreed to fight for the undisputed title in the heavyweight division. The final date for the fight between the Ukrainian champion (IBF, IBO, WBA, WBO titles) and the British boxer holding the WBC title has not been confirmed yet. The working options are December 23 and January 2024. The fight will take place in Saudi Arabia.
The saga regarding the potential fight between Usyk and the "Gypsy King" has been ongoing since at least the summer of 2022. After Usyk's second victory over
British boxer Joshua, the Ukrainian consistently challenged Fury to a match. However, Fury avoided the fight until recently, citing various reasons.
Recently, the WBA rejected British boxer Dubois' appeal on the final result of the fight with Usyk on August 26. The Ukrainian heavyweight knocked out his opponent in the 9th round after being knocked down in the 5th round due to a low blow. Dubois' team attempted to declare the fight as not having taken place.