Ukrainian top general visits hottest frontline spots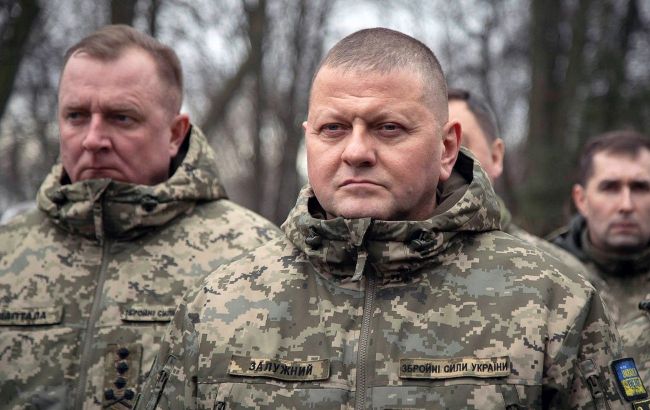 Valerii Zaluzhnyi (Photo: facebook com vzaluznyj)
The Commander-in-Chief of the Armed Forces of Ukraine, Valerii Zaluzhnyi, conducted operations in the Avdiivka and Kupiansk directions, according to the Chief Commander's Facebook page.
Avdiivka direction
"At war, there are no simple frontlines. There are only those that are more complex. Right now, that's Avdiivka. The enemy is actively attempting to break through our defense and encircle the city," said Valerii Zaluzhnyi.
Zaluzhnyi explains that the enemy is actively using assault units, deploying a large number of armored vehicles, utilizing aviation and artillery. Despite everything, Ukrainian soldiers continue to heroically repel attacks, destroying enemy forces and equipment.
"We discussed the sequence of our actions and the top-priority needs of units with the commanders and brigade leaders carrying out missions on the Avdiivka direction, taking into account the constantly changing operational situation," added the Chief Commander of the Armed Forces of Ukraine.
Kupiansk direction
Zaluzhnyi also worked in the Kupiansk direction, where the occupiers continue their offensive actions. Ukrainian servicemen and women are holding the defense firmly under very challenging conditions.
Zaluzhnyi expresses his gratitude to every brigade and all defenders who are fighting for Ukraine.
Situation on the Avdiivka and Kupiansk directions
In recent days, Russian occupiers have launched the largest offensive on Avdiivka since 2014.
Yesterday morning, the city was relatively calm, but Vitalii Barabash, the head of Avdiivka's city military administration, stated that a new escalation was expected. Experts previously explained in RBC-Ukraine's article what goals the Russian forces have in attempting to capture the city.
Additionally, Colonel General Oleksandr Syrskii, Commander of the Army of the Armed Forces of Ukraine, stated that the Russian advance in the Kupiansk direction had resumed. The occupiers aimed to encircle Kupiansk and reach the Oskil River.