Russians want to encircle Kupiansk: Ukrainian top general states about new enemy's offensive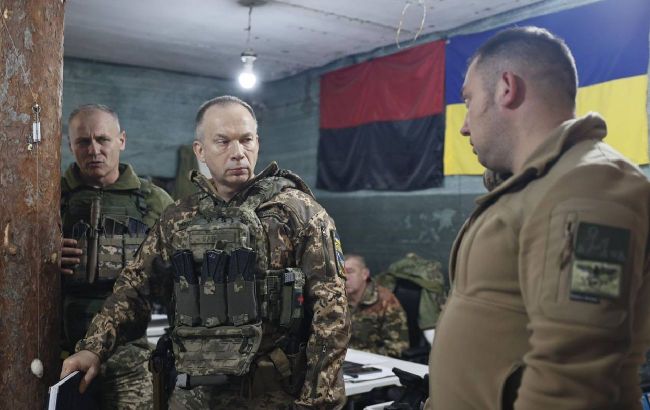 Oleksandr Syrskii, Commander of the Army of the Armed Forces of Ukraine (Photo: t.me/militarymediacenter)
The advance of the Russians in the Kupiansk direction has resumed. The occupiers aim to encircle Kupiansk and reach the Oskil River, according to Oleksandr Syrskii, Commander of the Army of the Armed Forces of Ukraine.
"The situation in the Kupiansk and Lyman directions has significantly deteriorated in recent days. The enemy, after suffering significant losses in the past two months, has regrouped and initiated active offensive actions in the area of Makiivka, and later in the Kupiansk direction. Fierce battles are ongoing," stated General Syrskii.
According to the general, the main goal of the occupiers is to defeat Ukrainian forces, encircle Kupiansk, and reach the Oskil River line.
"Daily, the enemy carries out dozens of attacks with assault groups supported by armored vehicles, and they maintain intensive mortar and artillery fire on our positions," he added.
Syrskii visited the military units operating in the operational zone around Lyman. The general met with unit and division commanders, listened to reports.
"Decisions were made on further actions and solutions to various problematic issues," emphasized the commander.
Photo: Syrskii visited the Lyman-Kupiansk direction (t.me/militarymediacenter)
What preceded this
It is worth noting that the situation in the Lyman-Kupiansk direction escalated during the summer. The Russians intensified their attacks, attempting to break through to the Oskil River. However, in September, ISW analysts reported a slowdown in the occupiers' advance along the Kupiansk-Kremenna line.
According to the spokesman for the Eastern Military Group, Yevlash, the Russians renewed their assaults on the Lyman-Kupiansk line. As he noted, the occupiers began to use aviation more actively.