Ukrainian top general reveals the purpose of Wagnerites deployment in Belarus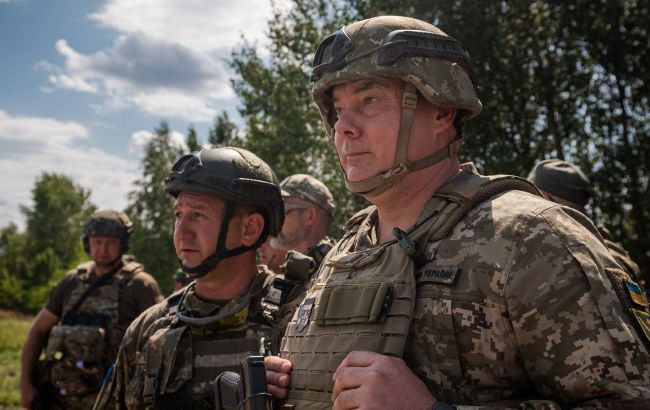 Serhii Naiev, Commander of the Joint Forces of the Armed Forces of Ukraine (Photo: t.me/KOS_ZSU)
"However, one should not scare us, because we are aware of the necessary measures to counter their actions. We are doing everything we can to prevent enemy intelligence and diversionary forces from operating successfully on Ukrainian territory, particularly in the Kyiv direction within the Chornobyl Exclusion Zone," Naiev stated.
The Commander of the Joint Forces of the Armed Forces of Ukraine also mentioned that Ukrainian troops have taken precautionary measures over the past week, including:
destroying five road sections leading to the state border with Belarus,
creating more than 60 forest barriers with mines,
laying over 2,500 anti-tank mines.
"Our troops are highly motivated and well-trained. We are striving to instill trust in the Ukrainian Armed Forces among the country's population," Naiev added.
Wagnerites in Belarus
After the failed coup attempt by Wagner's leader, Yevgeny Prigozhin, some of his mercenaries arrived in Belarus. According to preliminary data, their numbers in Belarus already amount to several thousand.
They are located in a tent camp near the military base in Osipovichi. Prigozhin was also spotted there.
Ukrainian border guards emphasize that currently, Wagner PMC in Belarus does not pose a direct threat to Ukraine, though provocations are not ruled out.