Wagner mercenaries are arriving at the military camp in Belarus: satellite images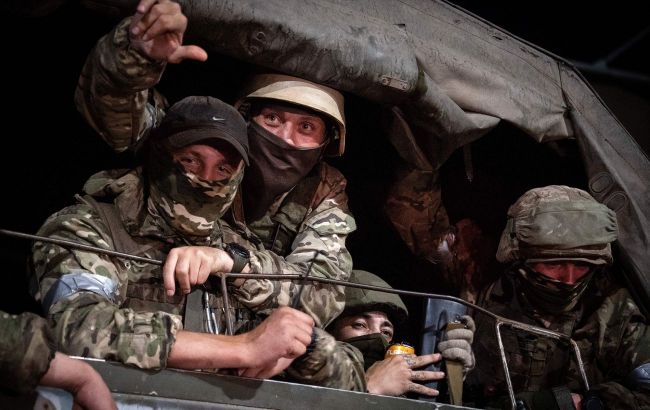 "Wagner mercenaries began to arrive at the tent camp in Belarus (Photo: Getty Images)
More than a dozen Wagner Group mercenaries arrived at a military camp in the village of Tsel, located on the territory of Belarus, reported by The New York Times.
The publication obtained fresh satellite photos of the tent camp near Asipovichy, taken on July 14 and July 16 by the MAXAR satellite.
On the image from July 14, there were hardly any visible changes. However, the report indicates that the first cargo truck appeared in the image from July 13, meaning some activity in the camp before the arrival of a large column of Wagner Group mercenaries on Saturday, July 15.

The photo from July 16 shows a significant surge in activity, with at least five trucks, buses, containers, pickups, and UAZ vehicles parked near the tents. Additionally, NYT noticed a small group of people and a "Bukhanka" (Russian military van) in the fresh images.


The monitoring group "Belaruski Hayun" confirmed that trucks and buses were in the large Wagner Group column, which entered Belarus around 3:00 am on July 15 and moved along routes R43 and M5 towards Osipovichi. Thus, the satellite images confirm that the final destination of the column was the camp in the village of Tselo.
This relocation of Wagners to Belarus comes after the failed mutiny of the group's founder, Yevgeny Prigozhin. Some of his mercenaries were promised to be moved to Belarus, where Prigozhin himself was supposed to arrive.
For several weeks, there was no official confirmation of the relocation. Only on July 14, photos of Prigozhin in the tent camp emerged online. Then, on July 15, information about the first Wagner Group column arriving in Belarus began circulating on the internet.