Ukrainian storages receive increased gas flow from Slovakia over the weekend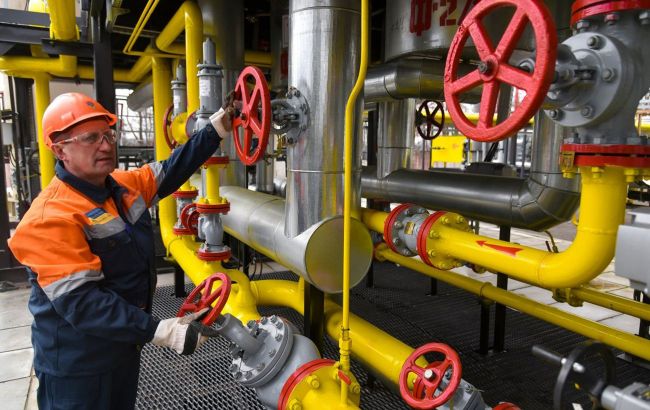 Gas flow from Slovakia to Ukrainian storage facilities increased fourfold over the weekend (photo: GettyImages)
The average daily request for gas transportation from Slovakia to Ukrainian underground storage facilities during October 7 and 8 increased fourfold compared to the beginning of October, according to Ukraine's GTS Operator.
The increase in orders for gas transportation services from the Slovak direction to Ukraine was driven by the drop in gas prices on the European market. Overall demand has increased fourfold.
"Before the weekend, gas prices on the European market significantly decreased. Since EU storages are already filled to over 90%, traders are making decisions to inject gas into Ukrainian UGS facilities," stated Vadym Rybachuk, the Chief Commercial Officer of Ukraine's GTS Operator.
Prices for gas and reserves
As of August 16, the gas storage level in EU countries reached 90.1%. The EU's target for achieving this level by November 1 has been exceeded by 2.5 months.
European gas prices in the summer of 2023 fell and approached pre-pandemic levels.
The NBU (National Bank of Ukraine) forecasts that in 2023, TTF hub prices in the Netherlands will decrease by 56.9% to $584.4 per thousand cubic meters.