Record gas stocks in the EU exceeded the target ahead of schedule - Bloomberg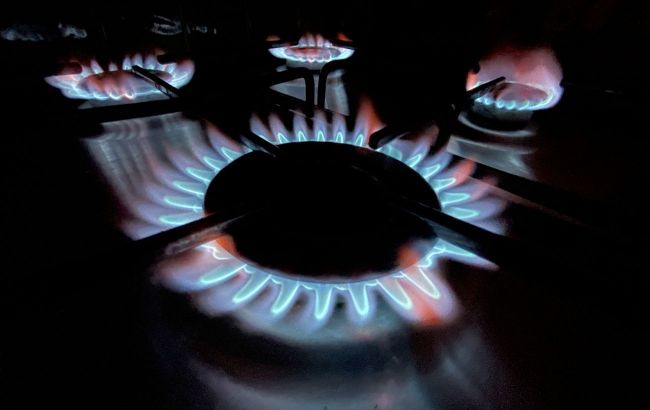 EU gas stocks have exceeded 90% (Photo: Getty Images)
As of August 16, the gas storage level in EU countries reached 90.1%. The EU's target to achieve this level by November 1 has been exceeded by 2.5 months, Bloomberg reports.
However, the agency notes that the EU's gas storage is not designed to sustain the continent throughout all winter months. The winter gas season in the region formally lasts from October to March. While the complete filling of all underground gas reserves in the EU provides coverage for approximately 90 days of average winter demand, much depends on weather conditions. Cold temperatures can accelerate withdrawals from the storage.
Other risks exist, as possible worker strikes in Australia threaten to amplify the global market for liquefied natural gas. Additionally, prolonged power outages in Norway have recently led to price spikes, serving as a reminder of the market's fragility.
Gas reserves also vary by country. Countries including Germany, the Netherlands, and Spain have already exceeded the EU target. France is among the laggards, with a storage level of about 84% after its energy supply was disrupted earlier this year due to nationwide strikes.
While European gas prices are around 90% lower than their crisis peaks last year, market nervousness and intense volatility will persist as global supplies remain limited following Russia's cutbacks.
Germany has already warned that gas shortage risks will continue until the beginning of 2027 unless it adds gas infrastructure. The market balance next year will depend on how much fuel remains in storage after this winter.
The Title Transfer Facility (TTF) futures fell by 0.6% on August 18 to €36.6 per megawatt-hour (equivalent to $435 per thousand cubic meters).
EU plans
The target indicator for EU countries is set at 90% by November 1. Some states have already exceeded this level, including Spain and the Netherlands.
European gas prices are decreasing and have approached pre-pandemic averages. The NBU forecasts that 2023 TTF hub prices in the Netherlands will fall by 56.9% to $584.4 per thousand cubic meters.