Global prices for oil and gas: Updated forecast for upcoming years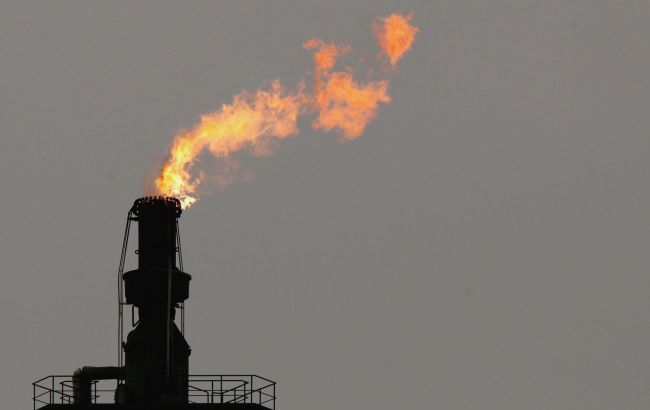 Oil and gas prices will decline in 2023 (Photo: Getty Images)
World energy prices, after a short-term upward correction during the heating season, are expected to trend downward, according to the "Inflation Report" of the NBU (National Bank of Ukraine), July 2023.
Oil prices
As stated in the report, oil prices were lower than expected due to weak global demand and significant Russian exports, which outweighed OPEC+ restrictions (constituting about 5% of the worldwide market).
According to the NBU's forecast, a slight price increase is expected in the year's second half due to the global economic activation, particularly in China. However, oil prices will continue to face downward pressure due to the active production growth in the United States and certain countries in Latin America and Africa amidst moderate demand growth.
Continuing OPEC+ restrictions until the end of 2024 and setting new reduced production targets for the following year will be insufficient to prevent price declines. Additionally, the export of cheap Russian oil, particularly to China, India, and Turkey, will exert additional pressure on prices, as noted by the NBU.
According to NBU data, the average price of Brent crude oil increased by 41.8% to $99.8 per barrel in 2022. The NBU predicts that in 2023, the price will decrease by 17.8% to $82.0, in 2024 by 1.6% to $80.7, and in 2025 by 13.9% to $69.5 per barrel.
Gas prices
European gas prices continued to decrease and approached pre-pandemic levels. Amidst low consumption and the substitution of Russian pipeline gas, the EU entered the gas replenishment season with historically high storage levels of over 55%, as stated in the NBU report.
The European Commission extended the requirement to reduce gas consumption by 15% compared to the 2017-2022 average until the end of March 2024. Achieving the target of storing gas reserves at 90% capacity before the heating season begins is deemed realistic by the NBU.
On the forecast horizon, European natural gas prices are expected to decrease due to active gas stockpiling this year, increased production of liquefied natural gas (LNG) in the U.S. and other countries, and the supply of cheaper Russian gas to China, reducing competition for LNG from one of the largest Asian importers. That is despite Japan and India's expected formation of strategic gas reserves, according to the NBU's projection.
According to NBU data, gas prices at the Title Transfer Facility (TTF) hub in the Netherlands increased 136.8% to $1362.9 per thousand cubic meters in 2022. The NBU predicts that in 2023, they will fall by 56.9% to $584.4, in 2024 by 8.9% to $532.3, and in 2025 by 18.9% to $431.8 per thousand cubic meters.
Previously, the NBU forecasted the average price of Brent crude oil in 2023 at $89.1 per barrel and the gas price at the TTF hub in the Netherlands at $766.5 per thousand cubic meters.