Ukrainian Border Guard Service reveals count of citizens abroad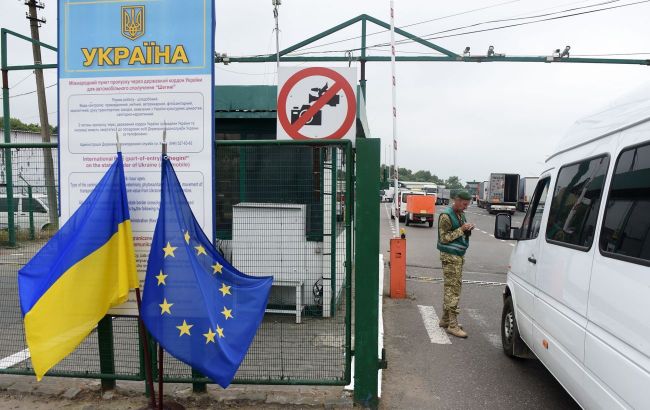 Border guards counted number of Ukrainians left abroad and never returned home (photo: GettyImagеs)
Since the beginning of the full-scale Russian invasion of Ukraine on February 24, 2022, 2.4 million Ukrainians have left abroad and have not returned home, according to the OpenDataBot platform and information from the State Border Guard Service of Ukraine.
According to data published on August 16, the proportion of people who did not return from abroad in 2023 has decreased significantly. In the first half of 2022, there were 2.6 million citizens who did not return, while in the first six months of 2023, the number decreased to 230,000 individuals. This is 11 times less than the same months in the previous year.
Ukrainians began returning home most actively in the second half of 2022, with 149,000 more citizens arriving than leaving the country.
In March and April of this year, the number of citizens traveling to Ukraine exceeded those leaving for abroad. However, in May, the number of those leaving the country started to surpass the number of those traveling abroad, coinciding with the summer vacation period.
It's worth noting that since February 2023, more foreigners have started coming to Ukraine. In the first half of 2023, 12,200 more foreign citizens entered Ukraine than left.
Travel ban in Ukraine
Due to the state of war in Ukraine, men aged 18 to 60 are prohibited from legally leaving the country. Departure is only allowed under circumstances such as being unfit for military service, having three or more underage children, adopting children, caring for disabled individuals, and so on.