Ukrainian Special Forces destroy Russian command vehicle with HIMARS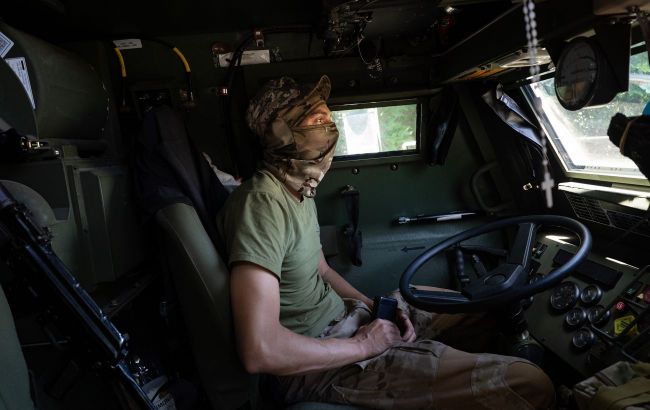 Photo: Ukrainian Special Forces soldiers adjust HIMARS fire at Russian command and control vehicle (Getty Images)
In the Donetsk direction, the Special Operations Forces adjusted HIMARS fire at the occupants' equipment used by the enemy to control their units, report the Special Forces on Telegram.
According to them, operators of the 3rd SSO regiment in the Donetsk sector spotted the movement of an R-149 AKSh command and control vehicle. The enemy used this vehicle to control its units.
The Special Forces conducted additional reconnaissance activities and adjusted the HIMARS fire of an artillery unit of the Defense Forces at the vehicle. As a result, the Russian machine was destroyed.
Russia's losses in Ukraine
According to the General Staff, Russia's losses in the war in Ukraine as of Monday morning, November 20, amounted to 640 occupants, bringing the total number of Russian army losses since the beginning of the invasion to 319,210. In addition, the Ukrainian Armed Forces destroyed 4 tanks and 4 artillery systems.
In particular, in the Tavriya sector, Ukrainian soldiers destroyed almost 300 occupants, military equipment, and an enemy ammunition depot over the past day.
In addition, Ukrainian defenders used drones assembled within the framework of the state project "Army of Drones" to destroy more than 200 units of Russian occupants' military equipment over the past week.