Ukrainian fighters destroy Russian equipment valued in millions within week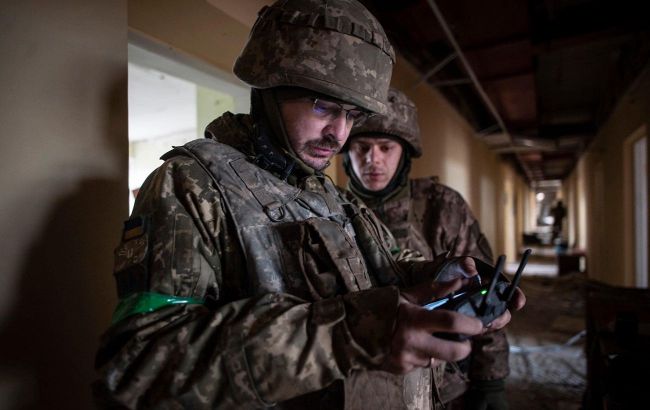 Photo: the military of the Armed Forces of Ukraine eliminated more than 200 units of enemy equipment in a week with the help of drones (facebook.com/easternforce) ​
Ukrainian defenders, with the help of drones assembled as part of the "Army of Drones" state project, destroyed more than 200 units of military equipment of the Russian occupiers in a week, according to the Vice Prime Minister, Minister of Digital Transformation of Ukraine Mykhailo Fedorov.
The official noted that the fighters of the Defense Forces with the help of such "birds" continue to successfully turn enemy equipment into scrap metal.
"Minus millions of dollars - the drone army hit 214 units of Russian equipment," the minister says.
Thus, in the period from November 13 to 20, the strike units provided as part of the "Army of Drones" managed to hit and destroy:
39 tanks,
31 howitzer and cannons,
41 armored combat vehicles,
66 trucks and special vehicles,
19 self-propelled artillery systems,
4 units of radio and technical equipment,
5 air defense systems (TOR and more),
3 mortars / ATGM / machine gun,
132 reference points,
6 rocket salvo fire system,
4 ammunition/fuel storage,
89 personnel.
Ukrainian drones
The Armed Forces of Ukraine already have more than 20 new names of Ukrainian-made drones, which increased significantly during the war.
Also earlier this year, the Cabinet of Ministers allocated 40 billion hryvnias for investments in Ukrainian manufacturers of drones.
President of Ukraine Volodymyr Zelenskyy announced the creation of a new alliance in the field of armaments. Several arms manufacturers from different countries have already joined this.
Recently, the Ministry of Defense announced that they had accelerated the process of supplying drones for the military. Only three days passed from the moment of receiving the equipment from the suppliers to the transfer to the Logistics Forces of the Armed Forces of Ukraine.
It was also reported that the other day "Army of Drones" purchased more than 2,000 Ukrainian drones for the Armed Forces of Ukraine.