Ukrainian Security and Defense Council secretary on Ukrainian long-range missiles: Russia should beware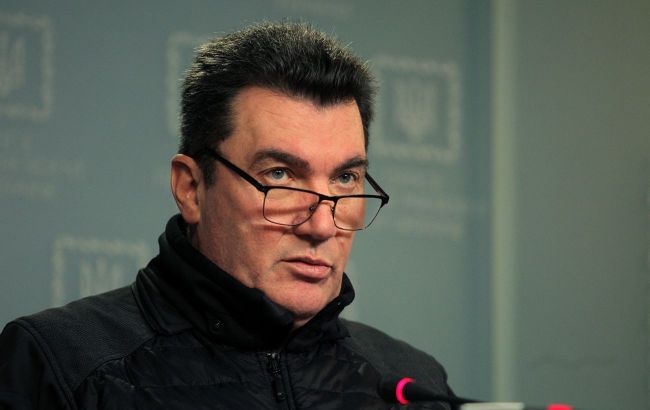 Secretary of the National Security and Defense Council of Ukraine Oleksii Danilov (Getty Images)
Russians are already periodically feeling the impact of Ukrainian long-range weaponry, and they will face even more challenges in the near futureaccording to a statement by the Secretary of the National Security and Defense Council of Ukraine, Oleksii Danilov.
Danilov emphasized that Ukraine is not at war with ordinary Russian citizens.
"As for our weaponry, it is strictly used on military targets in accordance with all international legal norms," he said.
The Secretary of the National Security and Defense Council added that Ukrainian forces do not attack kindergartens, hospitals, or other civilian facilities, highlighting that this is a fundamental difference between Ukraine and Russia, which has targeted civilian objects.
Danilov also revealed that the first directive regarding the long-range missile program was issued on March 1, 2020, with the corresponding decision by the National Security and Defense Council being prepared in January-February of the same year.
According to him, the development of long-range weaponry is a highly complex process.
"To make it modern and have a range of thousands of kilometers, it requires significant effort from large teams," he added.
He pointed out that today it can be said that Ukraine has achieved results. "Believe me, in the near future, someone will be in dire straits. And 'dire straits' is meant quite literally," Danilov said.
Furthermore, according to him, the production of long-range weaponry in Ukraine is ongoing, and a range of 700 kilometers is not its maximum limit.
Ukrainian long-range weapons
Yesterday, August 31, President Volodymyr Zelenskyy announced that Ukrainian military personnel had successfully hit a target at a distance of 700 kilometers using domestically produced long-range weaponry.
"Successful use of our long-range weaponry: the target was hit from 700 kilometers away," the President wrote.
This information was reported by the Ministry of Strategic Industries during the daily sectoral meeting.
Later, Zelenskyy stated that he had instructed to manufacture weaponry with a range of more than 700 kilometers.