Ukrainian Presidential Office reacts to rumors of UAE's attempt to organize Zelenskyy-Putin meeting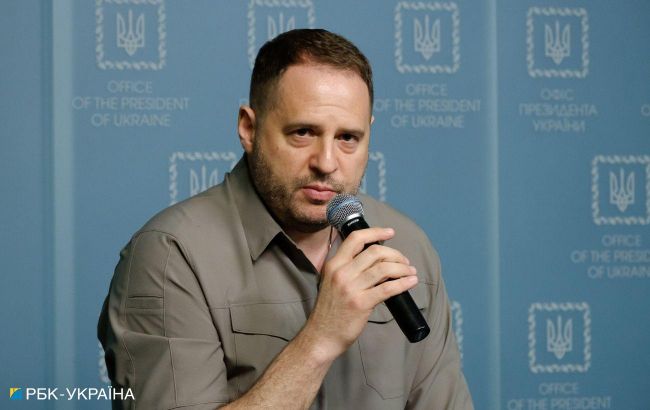 Andriy Yermak, Head of the President's Office (Photo: Vitalii Nosach, RBC-Ukraine)
Ukraine is only ready to engage in dialogue with countries that respect the status of the United Nations. Russia is not such a state, according to a statement by Andriy Yermak, the Head of the President's Office.
"I know that the president (President of Ukraine Volodymyr Zelenskyy - Ed.) has a principled stance. When the president of Mexico tweeted before the meeting in Jeddah, asking why Russia wouldn't be there, we clearly stated that Russia would not be present at these meetings. And during my speech in Jeddah, I clearly stated that only countries respecting the UN status will be at the table. Russia is not part of these countries," emphasized Yermak.
Organization of Zelenskyy and Putin meeting
A few days ago, the Lebanese publication L'Orient-Le Jour reported that the President of the UAE, Mohammed bin Zayed, supposedly wants to organize a meeting between President of Ukraine Volodymyr Zelenskyy and Russian dictator Vladimir Putin.
According to journalists' information, the UAE plans for such talks to take place during COP28 - the United Nations Climate Change Conference.
Last year, Zelenskyy made a decision of the National Security and Defense Council about the impossibility of negotiations with Putin.
At the same time, the advisor to the Head of the President's Office, Mykhailo Podolyak, recently emphasized that Ukraine currently needs arms supplies, not dialogue with Russia.