UAE aims to organize Zelenskyy-Putin meeting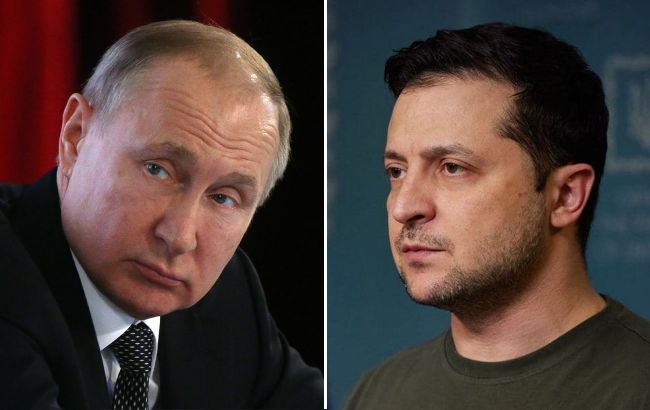 Photo: Volodymyr Zelenskyy, President of Ukraine and Vladimir Putin, Russian dictator (collage, RBC-Ukraine)
President of the United Arab Emirates Mohammed bin Zayed intends to organize a meeting between Ukrainian President Volodymyr Zelenskyy and Russian leader Vladimir Putin during the upcoming COP28 - UN Climate Change Conference, according to L'Orient-Le Jour.
The conference is scheduled to take place on November 30, 2023, in Dubai. According to reports, the initiative for this meeting arose in response to a request from Pope Francis, with coordination from several European nations.
Western diplomats indicate that multiple European countries are actively engaging with Abu Dhabi to support this initiative, recognizing the UAE's geopolitical standing as a potential mediator. The aim of the proposed meeting is to initiate a dialogue that could eventually contribute to ending the war. The concept of arranging such a meeting was initially broached during visits by Mohammed bin Zayed to Russia.
"Pope Francis received this idea with great enthusiasm, particularly since he has previously collaborated with the UAE during the adoption of the 'Document on Human Fraternity' in Abu Dhabi in 2019. This allowed him to establish a relationship of trust with the UAE president," a Vatican-affiliated source revealed.
An unnamed European diplomat mentioned that U.S. President Joe Biden is also aware of and has welcomed the initiative, expressing his readiness to provide necessary assistance to achieve its goals.
This initiative by the UAE president underscores the country's intention to position itself as a key intermediary on the international stage, leveraging its diplomatic finesse and ability to engage with all stakeholders.
Negotiations with Russia
In 2022, Zelenskyy made a decision, based on the National Security and Defense Council, that negotiations with Russian dictator Putin were not feasible.
According to an advisor to the President's Office, Mykhailo Podoliak, Ukraine has no plans to respond to Russia's "negotiating whine" as they lack merit.
For negotiations to be restored, Russia must: completely withdraw from Ukrainian territory, change its political elite, acknowledge war crimes, and hand over war criminals for a tribunal.