Ukraine needs military support, not negotiations - President's Office claims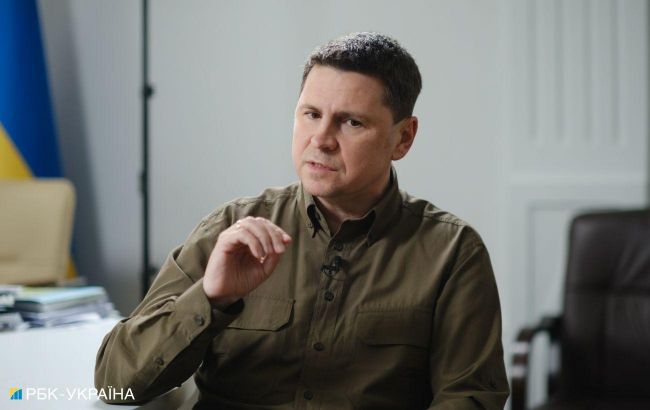 Mykhailo Podolyak, advisor to the Head of the President's Office (Photo: Vitalii Nosach, RBC-Ukraine)
Ukraine currently needs military support rather than calls for negotiations with Russia, according to Twitter of Mykhailo Podolyak, the Advisor to the Head of the President's Office.
He said that currently the only country in need of negotiations was Russia, as it would allow them to solidify control over the occupied territories, maintain a land corridor to Crimea, strengthen their internal regime, and prepare for a new war with Ukraine.
"Ukraine doesn't need talks with the aggressor; Ukraine needs decisions for full military support to drive out the Russians from the occupied territories and thereby inflict a devastating defeat on Putin's invasion, leading to an end of the war," emphasized the advisor to the Head of the President's Office.
Calls for negotiations
In recent days, officials from various countries have been calling for negotiations between Ukraine and Russia. For example, the Defense Minister of Italy urged our country to make a political choice in the conflict as the "counteroffensive faced various difficulties."
Meanwhile, the President of Mexico, Andres Manuel Lopez Obrador, called for an end to the "irrational war" between Russia and Ukraine and demanded Russia's presence at the summit on the "peace formula" in Saudi Arabia.
It is worth noting that back in June, the Secretary of the National Security and Defense Council of Ukraine, Oleksiy Danilov, stressed that the doors for dialogue with Russia are closed.