Ukrainian PM labels talk of grain import harming EU farmers as speculation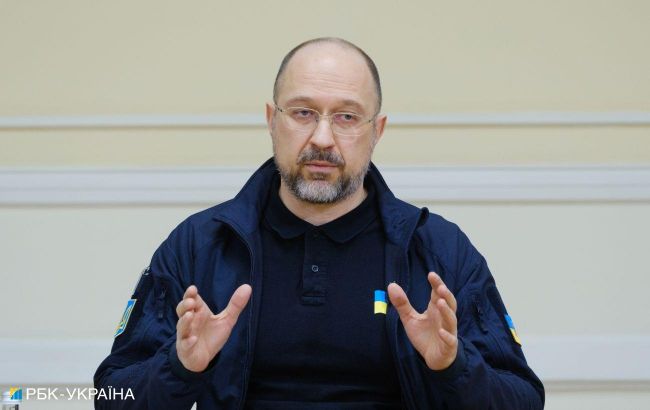 Prime Minister of Ukraine Denys Shmyhal (Vitalii Nosach, RBC-Ukraine)
Considering Russian aggression against Ukraine, agricultural exports are needed for Ukraine, and they do not harm farmers from Poland, Hungary, or Slovakia, according to Prime Minister of Ukraine Denys Shmyhal.
"Considering the Russian Black Sea blockade, almost daily attacks on our grain storages and ports, defense forces dependence on our income, we need agricultural exports," the statement reads.
Shmyhal notes that discussions about Ukrainian food harming Polish, Slovak, or Hungarian farmers are speculations.
"Our grain significantly does not affect prices in neighboring countries, while our farmers are in a much worse and more difficult situation than their Western colleagues," the head of the government added.
He also adds that Ukraine has never aimed to harm the farmers of neighboring countries and is grateful for everything its partners do for Ukraine, including weapons aid, accepting Ukrainian refugees, and humanitarian and financial support.
Grain export
On September 15, the European Commission did not extend a temporary ban on the export of Ukrainian agricultural products to 5 EU countries. After this decision, Ukraine worked on proposals to reach a compromise within 72 hours. The proposals were sent to the European Commission and neighboring countries on September 17. They were already discussed at the Ukraine-EU coordination platform on September 18.
On September 19, Ukraine filed lawsuits against Poland, Slovakia, and Hungary with the World Trade Organization over the ban on grain imports.
Ukrainian President Volodymyr Zelenskyy held a meeting with government officials on grain exports. According to him, the European Commission has supported the decision of mutual grain export monitoring.