Ukrainian pilots started training on F-16s in U.S.? Air Forces react to media reports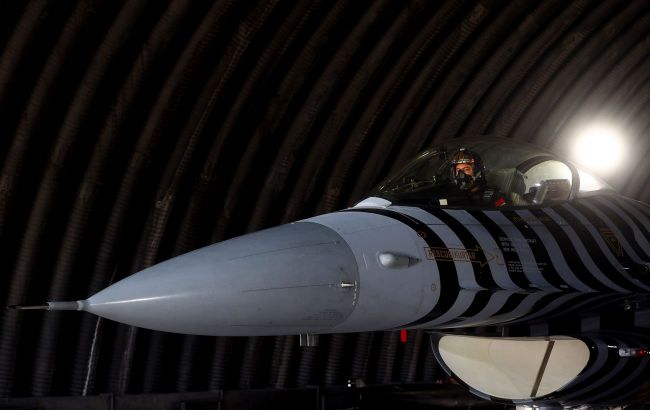 Ukrainian pilots have started training for F-16 in the United States (Photo: Getty Images)
Ukraine will not disclose information about training Ukrainian pilots for F-16 aircraft until the pilots share photos from the cockpit, said Yurii Ihnat, the spokesperson for the Air Force Command of the Armed Forces of Ukraine.

"We said that this (flights of pilots on F-16, - ed.) will happen soon. If Politico has any additional information, then thank God," he said.
Ihnat added that Ukraine, ahead of its partners involved in pilot training, does not say anything because "there must be a coordinated position on this or that process."
"Of course, we want it as soon as possible. Whether it happened or not - I think we will find out. Indeed, when our pilots publish the first photo in the cockpit after a successful takeoff, everyone will know about it," Ihnat added.
The spokesperson emphasized that there is no specific additional information in Politico and other Western publications.
"Yes, they are learning. Yes, they are undergoing training. Each person has an individual program. Someone may still be going through some language things. Someone is already completing training on a simulator and is preparing to switch to an aircraft, which will be piloted with an instructor and, accordingly, by themselves," he stated.
Training of Ukrainian pilots on F-16
Politico correspondent Lara Seligman reported that Ukrainian pilots have started flight training on F-16 fighters in the United States. According to her, on Wednesday, October 25, Ukrainian pilots have already begun flights on F-16. Before this, they trained on full-fledged aviation simulators that faithfully replicated the aircraft's cockpit.
However, on October 22, Ihnat announced that Ukrainian pilots would soon switch from aviation simulators to real F-16 fighters. However, they would be accompanied by instructors.