Ukrainian pilots already training on F-16 – Ukraine's Air Force spokesperson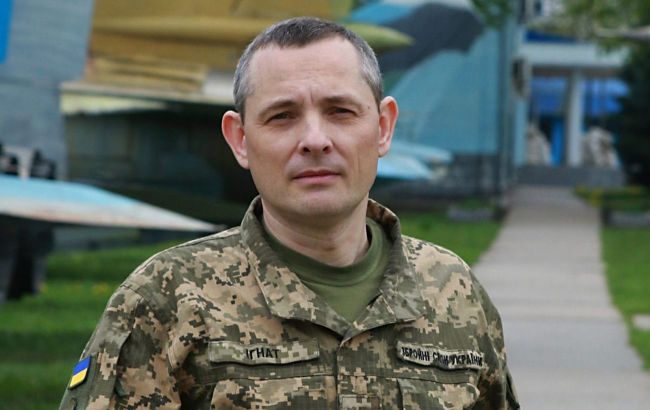 Photo: Yurii Ihnat, Spokesperson of the Air Force Command of the Armed Forces of Ukraine (armyinform)
Ukrainian pilots have begun practical training on F-16 fighter jets in the air, stated Yurii Ihnat, a Spokesperson of the Air Force Command of AFU, during the national telethon.
The colonel noted that the training of Ukrainian pilots on these Western aircraft is "progressing according to plan", although details on this matter have not been released yet.
"The process is underway, and this is the most important thing. The partners are not too keen on detailing the training process. But the fact is that the pilots are already training on F-16s in the air," he said.
The representative of the Air Force clarified that not all of our pilots who are learning to operate the fighter jets have so far been flying F-16s in the sky.
"Not all, of course. Some pilots are already undergoing training in the sky with an instructor on combat aircraft. So everything is going according to plan," said Ihnat.
It should be noted here that earlier Western media, citing officials, claimed that Ukrainian pilots were already flying F-16s, but representatives of the Ukrainian Air Force said they would not announce this until they saw photos of our pilots in the cockpit of these fighters.
F-16 for Ukraine
It is worth noting that several countries have agreed to provide Ukraine with F-16 fighters. These include the Netherlands, Denmark, and Belgium. Meanwhile, the United States is training pilots on American fighters.
The Air Force says that Ukrainian pilots will soon be flying real F-16s instead of simulators. Politico claims that the Armed Forces have already begun flight training.
On November 7, President of Ukraine Volodymyr Zelenskyy announced that Dutch F-16s had arrived in Romania to train Ukrainians. This means that our pilots will soon be flying F-16s.
On November 8, the Ukrainian Air Force announced that Romania is preparing infrastructure for training Ukrainian pilots on F-16s.