Ukrainian oligarch Kolomoisky charged with embezzlement of PrivatBank funds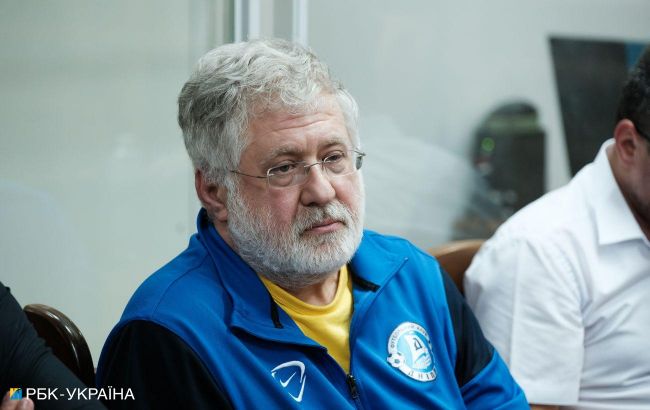 Ihor Kolomoisky (Vitalii Nosach, RBC-Ukraine)
According to RBC-Ukraine sources in law enforcement agencies, this is about the oligarch Ihor Kolomoisky.
In particular, suspicion of embezzlement of PrivatBank funds has also been reported to 5 other individuals - former employees of the bank.
"Within the pre-trial investigation, it has been established that during January-March 2015, one of the owners of PrivatBank, with the aim of further financing a controlled offshore company and increasing their own share in the bank's statutory capital, developed a criminal plan to misappropriate the bank's funds," the press service writes.
As the Specialized Anti-Corruption Prosecutor's Office states, to carry out the crime, the suspect involved 5 more bank employees, including:
The Chairman of the Board of PrivatBank;
Deputy Head of the interbank dealing department of the bank, who was also a trusted representative of a non-resident company associated with PrivatBank;
Deputy Chairman of the Board of PrivatBank - Director of the Treasury;
Head of the interbank operations support department of the Treasury and Deputy Head of the Department for Servicing the Accounts of Correspondent Banks, non-residents of the head office of PrivatBank.
What was the scheme?
The scheme involved the fake creation of the bank's obligations to pay over 9.2 billion hryvnias to one of the controlled companies for allegedly repurchasing bonds at an inflated value by forging documents.
More than 446 million hryvnias were legalized through transfers disguised as securities trading operations to Kolomoisky's personal account through a series of financial transactions with controlled companies. They were subsequently contributed to the bank's statutory capital to meet the requirements of the PrivatBank financial recovery program.
The remaining funds were disposed of at the discretion of the criminals.
"The actions of all individuals involved are qualified as signs of crimes provided for in Articles 191, 209, 366 of the Criminal Code of Ukraine, depending on the role of each participant in the criminal scheme. The pre-trial investigation is ongoing," the agency adds.
Not the first suspicion
On the morning of September 2, the Security Service of Ukraine announced suspicion of money laundering and illegal withdrawal of a large sum of money abroad against the oligarch. In particular, suspicion was announced under two articles of the Criminal Code of Ukraine: fraud, and legalization (money laundering) of property obtained by criminal means.
On the same day, preventive measures were taken against the oligarch - he was arrested with the possibility of posting bail in the amount of 500 million hryvnias. Kolomoisky's lawyers stated that "no one will post bail."
For more information about Kolomoisky and why he was arrested, read RBC-Ukraine's article.