Ukrainian oligarch Ihor Kolomoisky's bail increased to over 3 billion hryvnias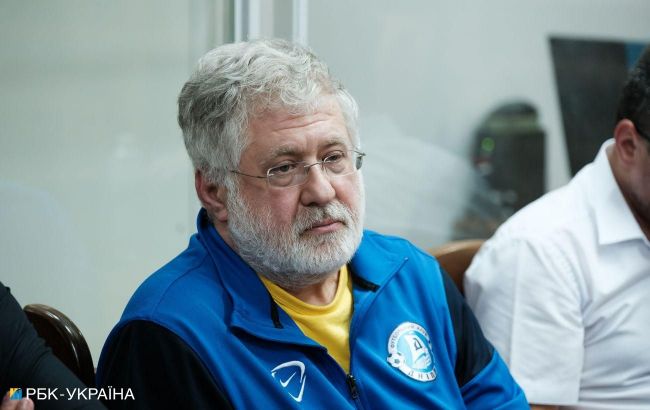 Ihor Kolomoisky (photo: Vitalii Nosach, RBC-Ukraine)
Ukrainian oligarch Ihor Kolomoisky has had his preventive measure redefined in the case involving the misappropriation of 5.8 billion hryvnias. The Pechersky District Court of Kyiv has increased the bail amount to 3 billion 891 million hryvnias, according to "Suspilne".
It should be noted that the prosecutor of the Bureau of Economic Security (BEB) filed a motion to increase the bail amount in this new case to 5.877 billion hryvnias.
The prosecutor emphasized that Kolomoisky has renounced his Ukrainian citizenship and is currently a citizen of Israel, raising concerns about the risk of him leaving the country, evading justice, obstructing the investigation, and influencing witnesses.
In response, Kolomoisky's defense argued that the bail amount is unjustified because the BEB prosecutor did not provide evidence that his client could pay this sum. The lawyer also deemed the risks unfounded, pointing out that Kolomoisky is already in custody.
The new case regarding Kolomoisky
According to the Security Service of Ukraine, Kolomoisky was recently informed of an additional suspicion under the following articles of the Criminal Code of Ukraine:
Part 3 of Article 27, Part 3 of Article 28, Part 2 of Article 200 (illegal actions with documents for money transfers, payment cards, and other means of access to bank accounts, electronic money, and equipment for their production);

Part 3 of Article 27, Part 5 of Article 191 (misappropriation of another person's property by abusing one's official position, committed by an organized group, in especially large amounts);

Part 3 of Article 27, Part 3 of Article 20 - (money laundering,obtained through criminal means.
Suspicions for Kolomoisky
On September 7, it was reported that oligarch Ihor Kolomoisky is suspected of embezzling 9.2 billion hryvnias from PrivatBank. At that time, suspicions were announced against the businessman and five other individuals.
Prior to this, on September 2, Kolomoisky was informed of suspicions related to the money laundering of a significant sum by transferring it abroad. At that time, he was charged with two articles of the Ukrainian Criminal Code.
Following a review of the case, the Shevchenkivskyi District Court in Kyiv determined a preventive measure for oligarch Ihor Kolomoisky. He was arrested with the option of posting bail.