Ukrainian oligarch Ihor Kolomoisky arrested with possibility of bail set at 500 million hryvnias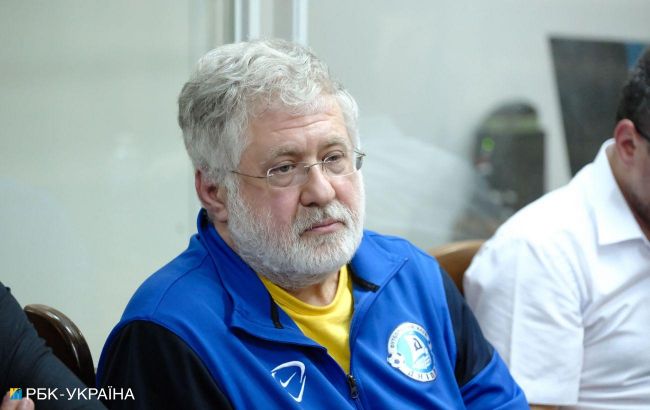 Ukrainian oligarch Ihor Kolomoisky (photo: Vitalii Nosach, RBC-Ukraine)
Shevchenkivskyi District Court of Kyiv has imposed a preventive measure on oligarch Ihor Kolomoisky. He has been arrested with the possibility of posting bail, reports RBC-Ukraine correspondent.
The court has ordered a preventive measure for Kolomoisky in the form of detention for 60 days with the possibility of posting bail in the amount of over 509 million hryvnias. The judge decided to take him into custody right in the courtroom.
If Kolomoisky posts bail, the following obligations will be imposed on him:
appear upon the court's summons;

not leave the residential area where he resides without permission from the investigator;

notify the investigator of any change in his place of residence;

surrender all passports;

not communicate with witnesses or other suspects.
What is known about Kolomoisky's case
This morning, the Security Service of Ukraine announced that oligarch Kolomoisky had been charged with money laundering of a large sum of money through its withdrawal abroad. In particular, he is accused under two articles of the Criminal Code of Ukraine:
Article 190 - Fraud;

Article 209 - Money laundering (legalization) of property obtained through criminal means.
Earlier, there were searches conducted at Kolomoisky's premises
In February, the Security Service conducted searches at the home of oligarch Ihor Kolomoisky. This was part of an investigation into fraud at "Ukrtransnafta" (oil transportation operator) and "Ukrnafta" (largest oil and gas extraction company). Later, it became known that top management of these companies had also been charged with suspicion.
The management of these companies is suspected of diverting large quantities of petroleum products to affiliated companies. This allowed them to evade taxes.