Ukrainian official pays first senior visit to China since Russian invasion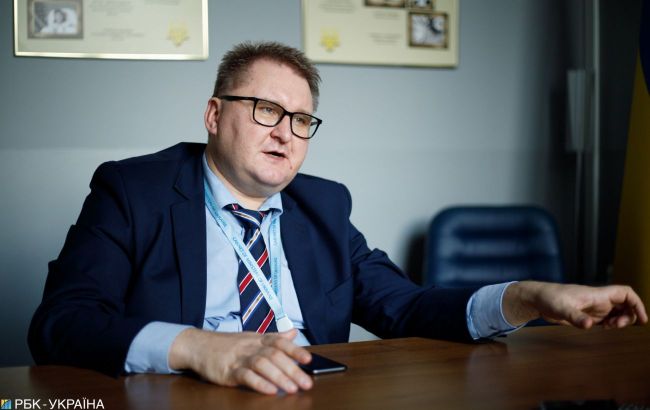 Deputy Minister of Economy of Ukraine Taras Kachka (Vitalii Nosach, RBC-Ukraine)
Deputy Minister of Economy of Ukraine Taras Kachka has made the first visit by a Ukrainian official to China since the Russian invasion, as Reuters reports.
The Ukrainian official met with China's Vice Minister of Trade Ling Ji during his visit to Beijing.
"Ling said China is willing to expand imports of quality products from Ukraine and work with Ukraine to actively develop mutually beneficial bilateral economic and trade cooperation between the two countries," the media says.
Kachka said Ukraine hopes to expand the export of agricultural products to China. "The Ukrainian side will step up efforts to protect the safety of Chinese-funded enterprises in Ukraine. We are willing to work together with China to promote the healthy and sustainable development of economic and trade relations between the two countries," Kachka added.
This official visit marks the first such visit to China by a Ukrainian official since 2019. Kachka arrived in Beijing after being appointed as Ukraine's ambassador to China, a position previously held by former Minister of Strategic Industries Pavlo Riabikin.
During a recent overnight missile strike, Russian rockets damaged the building of the Chinese Consulate General in Odesa. Fortunately, no casualties were reported as a result of the attack.