Ukrainian Navy explain pause in Russian shelling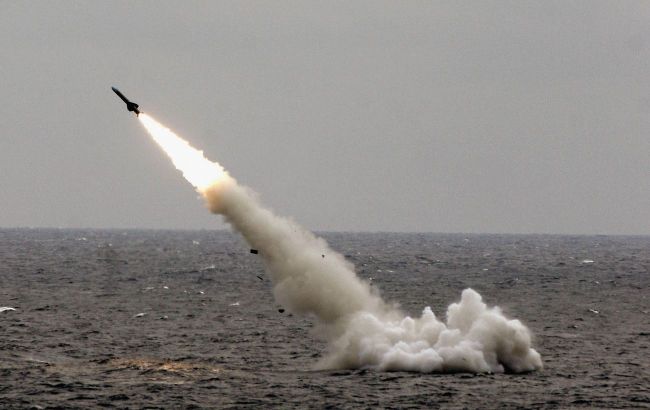 Illustrative photo (Getty Images)
Russia didn't shell Ukraine overnight on Monday, November 20, due to a storm in the sea, which even caused the agressor country to ground aviation. While such weather allows Ukrainians to take a break from attacks, it creates difficulties for civilian navigation, according to the spokesperson for the Ukrainian Naval Forces, Dmytro Pletenchuk.
"Primarily, this is related to stormy weather. The situation at sea was quite challenging, with a fairly strong storm causing some vessels to be torn from their anchors. It doesn't make sense to go out in such conditions, and using long-range weapons is practically impossible. Even aviation wasn't operational, as far as I know. Therefore, as a result, we had a relatively calm night," he explained.
According to him, the storm season is usually long, which allows Ukrainians to take a brief respite from shelling.
"But I also can't say that this is good because it affects civilian navigation. The only good thing is that our enemy cannot do much in such weather conditions. This provides an opportunity for everyone directly involved in performing their duties to take a little break," Pletenchuk said.
Shelling of Ukraine over the weekend
On the night of November 18, Russian forces launched another massive attack on Ukrainian territory, deploying 38 kamikaze drones in 8 hours. The air defense system successfully shot down 29 UAVs. The country's alarm was declared twice. Aan energy facility was hit in the Odesa region, resulting in a fire that was successfully extinguished. One person was injured. More details on the consequences of the attack can be found in the RBC-Ukraine article.
On the night of November 19, Russia made a new attempt to attack Ukrainian territory with kamikaze drones. The air raid alarm was declared multiple times in Kyiv and the surrounding areas. During the drone attack on Kyiv, the occupiers launched 20 kamikaze drones using the same scheme as the day before. The air defense system shot down 15 of them. An infrastructure object was damaged in one of the areas of the Kyiv region.