Infrastructure object in Kyiv region damaged due to overnight drone attack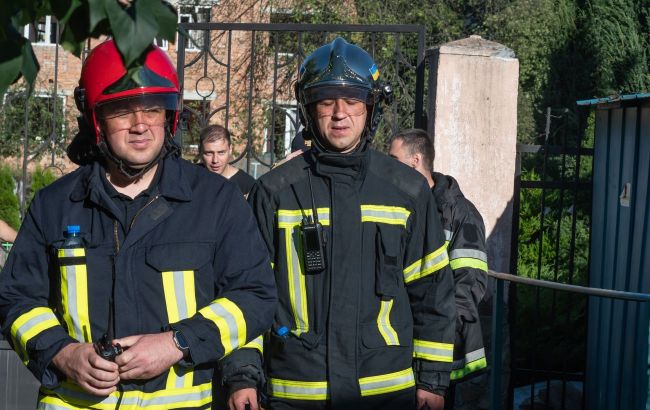 Photo: Infrastructure object damaged in the Kyiv region (Getty Images)
For the second day in a row, Russians have been attacking the Kyiv region with kamikaze drones. An infrastructure object in the region has been damaged, reports the Kyiv Regional Military Administration.
The air raid in the Kyiv region lasted almost 5 hours last night. The anti-air defense system was active during this time.
"As a result of the attack, an infrastructure object was damaged in one of the areas. According to preliminary information, there are no victims or casualties," the statement said.
The specific object that was damaged is not disclosed by local authorities. A fire broke out as a result of the strike, which has already been extinguished. Emergency services and operational groups are working at the site.
What is known about the night attack
On the night of November 19, Russia launched 20 kamikaze drones from the Kursk region. The air defense forces shot down 15 drones.
Explosions were heard that night in the Kyiv, Poltava, Cherkasy, and Sumy regions. In the Cherkasy region, five buildings were slightly damaged due to the attack. No people were injured.
All enemy targets were destroyed on the approach to the capital. In Kyiv, there is no damage or casualties.