Ukrainian MoD summarizes initial outcomes of Ramstein meeting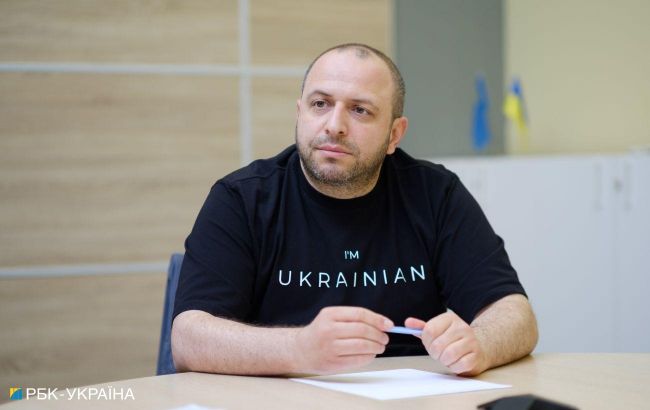 Minister of Defense of Ukraine Rustem Umerov (Photo: Vitalii Nosach, RBC-Ukraine).
Today's meeting in the Ramstein format has already concluded, and the head of the Ministry of Defense of Ukraine, Rustem Umerov, has decided to sum up its initial results, according to his Facebook page.
"Ramstein format meeting – the first results. We agreed the initiative to establish Capability Coalition. The main goal is to prepare the Ukraine's Future Defense Forces," he wrote.
The Minister also states that the main goal is to prepare the Armed Forces of Ukraine for the future. To achieve this, the Ministry of Defense has identified five clusters that will require priority attention:
Air defense.
Artillery.
Aviation.
Navy.
Armored vehicles.
Umerov calls on Ukrainian partners to continue supporting Ukraine and outlined the priority needs. According to him, the partners have once again reaffirmed their commitment to supporting Ukraine.
"I am grateful to the participants for their steadfast support of Ukraine. Our army, even after nineteen months of fierce fighting, remains highly motivated, and the Ukrainian people have no intention of giving up," the Minister added.
IT coalition
Separately, the Minister emphasizes that Ukraine, Estonia, and Luxembourg have launched an IT coalition within the Ramstein format.
The task of the IT coalition is to provide a secure and resilient IT infrastructure for the Ministry of Defense of Ukraine and the Armed Forces, which will enable Ukraine to be more effective on the battlefield. Partner countries will provide support to the Armed Forces in the field of IT, communications, and cybersecurity.
Photo: Ministers' meeting (facebook.com/rustemumerov.ua)
"Our goal is to establish a single digital combat management and defense resource management ecosystem for the Defense Forces," the Minister explained.
Umerov also states that the result should be better coordination, more effective use of the Armed Forces, and the utilization of capabilities provided by partner countries.
Meetings with whom the Minister held
According to him, he had a series of productive meetings with defense ministers within the Ramstein format.
He thanked colleagues from the United States, the United Kingdom, Romania, Lithuania, Denmark, Sweden, Slovakia, and Norway for meaningful discussions. Umerov expressed hope that the results of these meetings would soon be felt by our soldiers on the front lines.
Ramstein format meeting
Today, another meeting of Ukraine's allies in the Ramstein format took place on September 19. It was the fifteenth meeting in total and the first for the new Minister of Defense, Rustem Umerov.
Later, it became known that the United Kingdom would provide Ukraine with tens of thousands of artillery shells by the end of 2024.
Additionally, as part of a new military aid package, Germany will transfer two hundred MRAP armored vehicles to Ukraine, as well as ammunition for mortars and artillery.