Ukrainian Ministry of Foreign Affairs condemns Russia's provocation against the Turkish ship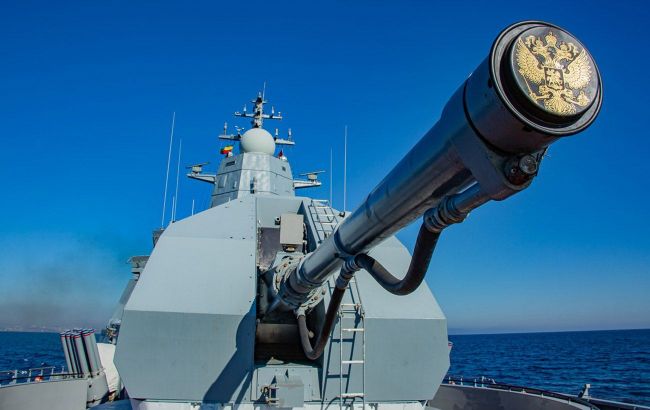 Ukrainian Ministry of Foreign Affairs condemns Russia's provocation against the Turkish ship (Photo: facebook.com/mod mil rus)
Ukrainian Ministry of Foreign Affairs of Ukraine strongly condemns Russia's provocative actions regarding the Turkish dry cargo ship "Sukra Okan," which was heading to the port of Izmail on August 13, as stated in the MFA's announcement.
"The Russian Navy blatantly violated the UN Charter, the UN Convention on the Law of the Sea, and other norms of international law. Such actions serve as another example of Russia's deliberate policy to create threats to navigation freedom and the security of maritime trade in the Black Sea," the ministry said.
The Ministry of Foreign Affairs of Ukraine expresses its support and solidarity with Türkiye as a strategic partner and calls on the international community to take decisive measures to prevent Russia's actions that hinder the peaceful passage of vessels in the Black Sea.
The ministry emphasizes that Russia must be deprived of the ability to block international routes in the Black Sea, including those leading to Ukrainian seaports.
Thus, Ukraine urges its allies to strengthen efforts to preserve the functioning of the "grain initiative," which plays a key role in ensuring global food security.
What preceded it?
On August 13, the Russian Ministry of Defense claimed it had stopped a foreign vessel in the Black Sea heading to the Izmail port in the Odesa region.
Russia alleges that one of its military ships fired "warning shots" at the cargo ship in the Black Sea after it allegedly did not respond to the demand to stop.
At the same time, InformNapalm reported that the crew of the "Sukra Okan" did not comply with the demands of the Russians to stop but instead temporarily changed course towards the coast and the territorial waters of Türkiye.