Ukrainian military successfully holds back Russian advances: Ministry of Defense reports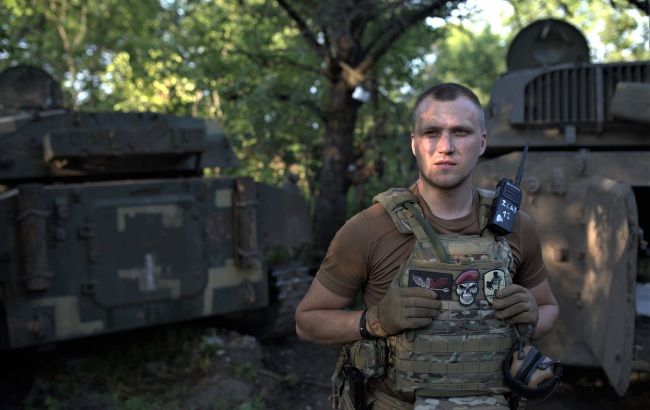 Ministry of Defense reports on frontline situation (Photo: Getty Images)
Ukrainian military managed to repel all attempts of Russian advancement throughout the week and prevented them from advancing. according to the statement of Ukraine's Deputy Minister of Defense Hanna Maliar.
She reveals that heavy fighting continues in the Bakhmut, Kupiansk, and Lyman directions. Specifically, the Russians are conducting constant assaults north of Bakhmut in an attempt to regain lost positions, but Ukrainian forces repelled their attacks.
Increase in Shelling
In the southern direction, our defenders are gradually advancing, but progressing there is challenging due to minefields and shelling.
"For several weeks now, we have been noting a significant increase in shelling. To put the figures into perspective, if last week on Monday I mentioned around 8,000 shelling incidents in a week, this Monday it's about 9,000 shelling incidents," Malia explained.
She specifies that there are around half a million munitions, and last week there were about 400,000. This means that the adversary is attempting to halt our troops with this heavy fire. Nevertheless, the progress of the Ukrainian Armed Forces continues.
Successful defense
"Our main achievement is that the enemy hasn't advanced. I believe this is a much more important result than anything else," Malia added.
According to her, Ukrainian troops thwarted enemy advances in the Kupiansk, Lyman, Avdiivka, and Maryinka directions.
"They want to encircle Avdiivka, but they can't do it. They've deployed artillery and aviation, but they can't encircle it. They're trying to gain full control over Maryinka, but they're not succeeding," the Deputy Minister of Defense clarified.
Counteroffensive by Ukrainian Armed Forces
Since the beginning of summer, Ukrainian forces have been engaged in a counteroffensive on specific fronts. Notably, they achieved success in the southeastern direction by liberating several towns.
At the same time, some of our defenders are in a defensive posture, as the occupiers are also attempting to advance. They've concentrated a significant grouping in the Lyman-Kupiansk direction.
For more detailed information about the situation on the front, you can refer to the latest update from the General Staff.