Ukrainian military showcases HIMARS operation against Russian positions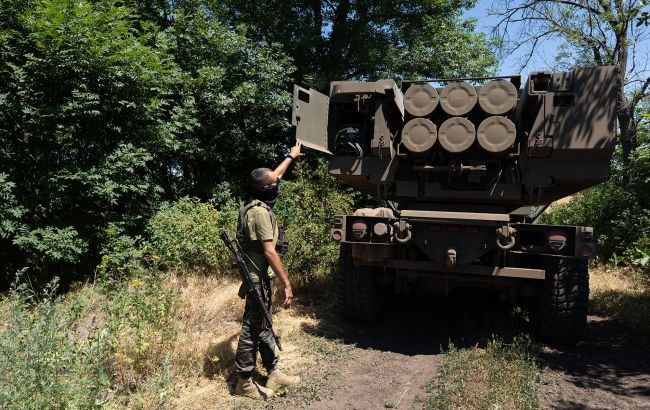 Illustrative photo (Photo: Getty Images)
Ukrainian military continue to destroy the enemy along the entire front line. Using HIMARS systems, they successfully eliminated numerous Russian positions.
Video footage of the elimination of the occupiers was shared by the Southern Defense Forces on Telegram channel.
The published video shows successful operations by the Armed Forces targeting occupant positions, their observation points, and ammunition depots.
"The legendary Mr. HIMARS in action: the Southern Defense Forces of Ukraine continue their fiery hunt, breaking the enemies into fragments," is written under the video.
In total, three launcher units were destroyed, along with a fuel tanker, and two enemy radar stations were damaged.
Russian losses in Ukraine
According to the General Staff, as of Tuesday, August 15, Russia's losses in the war in Ukraine amounted to 540 occupiers, with a total of 254,920 military personnel lost by the Russian army since the invasion began. Additionally, the Ukrainian Armed Forces destroyed a helicopter, 29 artillery systems, 16 armored vehicles, and 7 enemy tanks.
In particular, during the past day, Ukrainian military forces neutralized over two hundred Russian occupiers and destroyed four ammunition depots in the Tavriisk direction.