Russia-Ukraine war: Frontline update as of August 15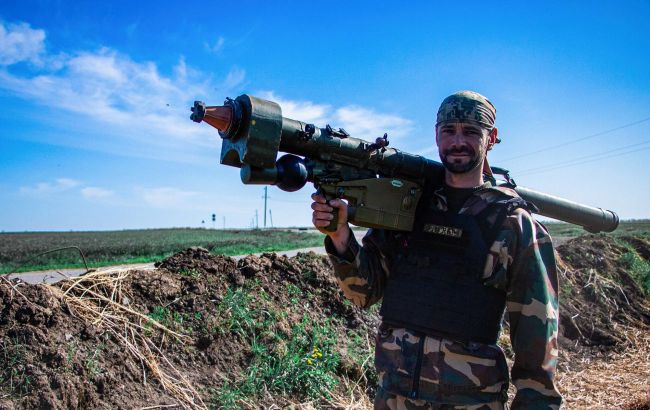 Ukrainian forces neutralize over 200 Russians and destroy four ammunition depots on Southern front
According to the Joint Press Center of the Defense Forces of the Southern direction on Facebook, Ukrainian military forces have successfully neutralized over two hundred Russian occupants and eradicated four ammunition depots on the Southern front in the past twenty-four hours.
Ukrainian military continues their offensive operation on the Melitopol and Berdiansk directions. Notably, they have achieved progress and are securing their positions along the Urzhayne direction. In the process, the soldiers are engaging enemy targets with artillery fire and executing counter-battery measures.
During the previous day, the Russians launched four missile and twenty aviation strikes, engaging in sixteen combat encounters. Additionally, they executed six hundred and sixty-seven shelling actions using tanks, multiple rocket launch systems, and artillery.
However, the threat of the enemy employing missile weaponry and drones against military and civilian infrastructure across Ukraine still remains high.
On the Avdiivka direction, Russian occupying forces carried out an aviation strike in the Avdiivka area. Population centers including Keramik, Avdiivka, Severne, Pervomaiske, and Nevelske in Donetsk region fell under artillery attacks.
On the Maryinka direction, Ukrainian troops are maintaining their defense against the enemy's advance in the areas of Maryinka and Krasnohorivka in Donetsk region. The Russians launched an aviation strike in the Krasnohorivka and Novomykhailivka areas of Donetsk region. More than ten population centers, including Krasnohorivka, Maryinka, Georgiivka, Hostre, Novomykhailivka, and Katerynivka in Donetsk region, were subject to artillery bombardments.
On the Shakhtarsk direction, invaders conducted aviation strikes in the regions of Velyka Novosilka, Blahodatne, Makarivka, and Urzhayne in Donetsk region. Over ten population centers, including Vuhledar, Prechystivka, Zolota Nyva, Blahodatne, Urzhayne, Levadne, and Staromaiorske in Donetsk region, experienced artillery shelling.
On the Zaporizhzhia direction, the Russians executed an aviation strike in the Novodanylivka area of Zaporizhzhia region. More than twenty population centers, including Malynivka, Zaliznychnne, Bilohirya, Stepnohirsk, and Plavne in Zaporizhzhia region, suffered from enemy artillery shelling.
Meanwhile, units of missile troops and artillery of the Defense Forces of the Southern direction carried out 1548 fire missions throughout the day.
Russian occupying forces casualties, including killed and wounded, totaled 231 individuals, of whom 66 were killed, 164 wounded, and 1 captured.
Moreover, Ukrainian fighters eliminated 28 pieces of enemy weaponry and military equipment, including a tank, 7 armored vehicles, 10 artillery systems and mortars, 1 multiple rocket launcher system, 2 antiaircraft systems, 2 drones, and 5 units of automotive equipment. Additionally, 4 ammunition depots and 1 communication node were destroyed.
Frontline situation
Deputy Minister of Defense Hanna Maliar pointed out that there has been a reduction in the number of Russian shelling and attacks in the east, as Ukrainian military delivered powerful blows to the Russians when they intensified their activities on the Kupiansk and Lyman directions.
Furthermore, Ukraine has deployed reserves to the Lyman-Kupiansk direction to hinder the movement of the Russians.