Ukrainian military maintains initiative in ongoing war of attrition: Estonian General Staff states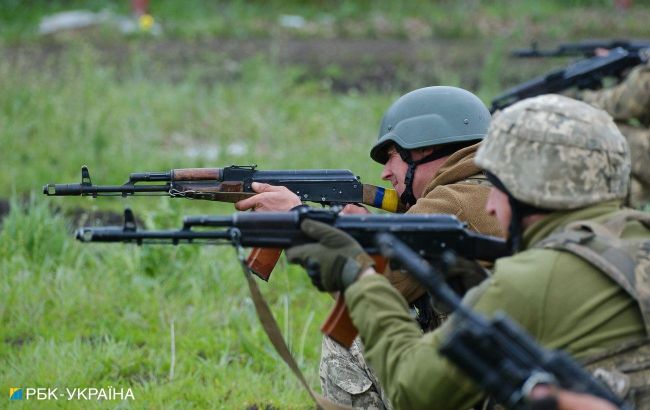 Illustrative photo (Photo: Vitalii Nosach- RBC-Ukraine)
Over the past week, there have been local shelling incidents in Ukraine, and currently, a war of attrition is ongoing. However, the initiative is effectively on the side of the Ukrainian Armed Forces, according to the Chief of the Operational Command of the General Staff of Defense, Colonel Tarmo Kundla, cited by ERR.
"The front line in Ukraine has not significantly shifted over the past week, and given the balance of forces, this was to be expected," the statement reads.
According to him, a war of attrition is ongoing. Kundla added that since neither Russian forces nor Ukrainian armed forces have an advantage over the enemy, this situation doesn't favor large-scale attacks.
What else is being discussed at the Estonian General Staff about the war in Ukraine
Over the past week, Russian forces conducted an average of 30 to 40 shelling incidents per day, but the initiative is in the hands of Ukrainians, who organize various attacks.
These include raids across the Dnipro River in the area of the city of Kherson, ambush attacks in the northeast of Ukraine, and infantry attacks in Bakhmut. He added that well-planned attacks are needed to achieve any success, as any territorial conquest at this point leads to significant losses.
Losses mostly occur due to artillery and mine fire, and the combat actions have turned into trench warfare. Both sides have established strong defensive lines.
Estonian General Staff's perspective on defense lines in Ukraine
"The defense lines need to be captured, and this is a very, very complex task," Kundla stated.
According to him, the defense lines are located near populated areas and infrastructure objects, and the army has been moved into enclosed spaces, as staying in tents led to fatal consequences.
Troops are concentrated near civilian settlements, which is also the reason for the intensification of attacks on civilian infrastructure, Kundla adds.
According to him, the strongest defense lines are along major highways, and large population centers have been transformed into defense centers, making them even harder to capture.
He said that mostly the battles are taking place in the same areas as during the Second World War.
Kundla notes that although Ukrainian forces currently have limited initiative, it's not apparent that the war of attrition will end and larger attacks will begin.
"What's happening in northeastern Ukraine can determine success or failure in the south, and vice versa," he added.
Frontline situation
According to the latest data from the General Staff, Ukrainian Defense Forces continue to advance in the Melitopol and Berdyansk directions, consolidating their positions at achieved frontlines, and carrying out counter-battery measures. A total of 34 combat clashes occurred in the past day.
Meanwhile, as reported by the Institute for the Study of War (ISW), Ukrainian armed forces are attempting to secure positions near Urozhaizne, while the Russians continue to actively attack in the Kupiansk direction.