Ukrainian military destroys 10 enemy equipment units in a day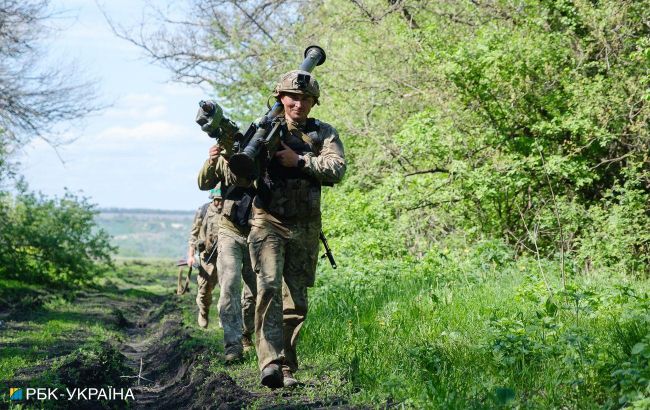 Ukrainian soldiers (Photo: Vitalii Nosach-RBC-Ukraine)
In the Tavria direction, the enemy's losses in killed and wounded amounted to nearly two companies during the day, according to disclosed information by the commander of the operational-strategic military grouping "Tavria," Oleksandr Tarnavskyi, on his Telegram.
"In the Tavria direction, the defense forces are systematically inflicting heavy casualties on the enemy and have achieved certain successes, consolidating their positions on the achieved frontlines," Tarnavskyi reported.
According to his information, the Armed Forces of Ukraine have destroyed 13 units of enemy armaments and military equipment. Specifically:
Helicopter Ka-52,
Electronic Warfare System Borisoglebsk,
Unmanned Aerial Vehicle Orlan-10,
Armaments and military equipment with fuel and lubricants,
3 enemy depots.
Counteroffensive of the Ukrainian Armed Forces
Recently the occupiers claimed that their forces supposedly forced the Ukrainian Armed Forces to retreat several kilometers, abandoning three small settlements. However, the Defense Forces have refuted such information.
Meanwhile, The New York Times reports that the Ukrainian advancement near Kreminna in the Luhansk region will disrupt the logistics of the Russians. Afterward, there will be a possibility to penetrate the rear of Bakhmut.