Ukrainian advancement toward Kreminna to disrupt Russian logistics, encircle Bakhmut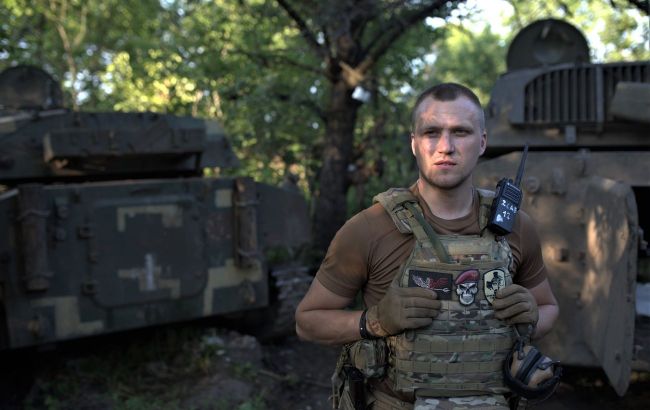 Ukrainian counteroffensive to Kreminna to disrupt Russian logistics (Photo: Getty Images)
According to The New York Times, the ongoing Ukrainian military offensive in the direction of Kreminna, Luhansk region, is expected to disrupt the logistics of Russian occupiers, potentially paving the way to encircle Bakhmut.
Recent clashes have intensified in the areas of Kupyansk, Kharkiv region, and Lyman, Donetsk region. Ukrainian military sources reported to the publication that Russian forces have escalated their attacks in these regions in the past weeks. However, analysts suggest that the progress made by the Russian army has been limited.
Ukrainian defenders point out that the occupiers have been firing two to three times more shells during daylight hours compared to the defensive forces. The attackers have also been reportedly deploying so-called "Z battalions," mostly consisting of prisoners, for assaults. Chechen troops are positioned in the second line of trenches, acting as a barrier and executing those who retreat.
The publication notes that if Ukrainian forces manage to hold their positions in the direction of Kreminna and advance further, it would open up the possibility for a larger offensive towards Bakhmut.
On the contrary, should the Ukrainian forces maintain their positions and eventually advance towards Kreminna, they could disrupt a crucial logistical line for Russia and attempt to encircle the city of Bakhmut, according to statements from Ukrainian commanders.
Situation in Luhansk region
Several weeks ago, the Ukrainian command reported an escalation of tensions in the Lyman-Kupyansk direction. Russian forces intensified their attacks, but the Ukrainian Armed Forces successfully repelled the enemy's offensives.
Spokesperson of the Eastern Military Group, Serhiy Cherevaty, emphasized that the Ukrainian forces have contained the "major offensive" announced by the Russians earlier in the spring.
Furthermore, British intelligence indicates that Russia aims to advance towards the Oskil River to establish a buffer zone around Luhansk region.