Ukrainian military breaks through minefields north of Tokmak, reaches first defense line: CBS reports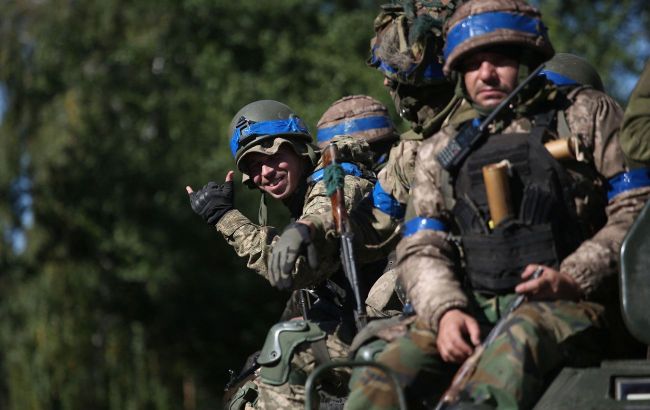 Ukrainian Armed Forces have overcome minefields north of Tokmak (Photo: Getty Images)
Ukrainian forces, presumably, have overcome Russian minefields north of Tokmak in the Zaporizhzhia region. The Ukrainian Armed Forces have reached the first line of Russian defense, according to CBS News.
The article emphasizes that one of Ukraine's counteroffensive goals is to advance southward through strong Russian fortifications to reclaim Melitopol, referred to as the gateway to Crimea. This city serves as a crucial transportation hub for the Russians.
On the way to Melitopol, Ukrainian forces must liberate the city of Tokmak, which acts as a significant barrier.
"A U.S. official told CBS News on Thursday that Ukrainian forces have made it through a Russian minefield north of Tokmak and are now engaging with the first line of Russian defenses holding the city," the article states.
However, American journalists note that the liberation of Tokmak and the advancement to Melitopol will be a challenging task for Ukrainian forces.
Representatives of the Defense Forces of the Tavriisk direction mentiones to RBC-Ukraine that they are currently not commenting on the situation regarding Tokmak.
Screenshot (deepstatemap.live)
Ukraine's counteroffensive
This summer, Ukrainian military forces have intensified their offensive actions in the eastern and southern parts of our country. Specifically, in the Donetsk and Zaporizhzhia regions.
During this time, our defenders have managed to liberate more than 10 populated areas. Recently, the Ministry of Defense of Ukraine reported the liberation of the town of Urozhaine in the western part of the Donetsk region. Later, the General Staff of the Ukrainian Armed Forces confirmed this information.
Earlier, in this direction, the village of Staromaiorsk was liberated.