Ukrainian military advancing toward Tokmak: Experts analyze potential hurdles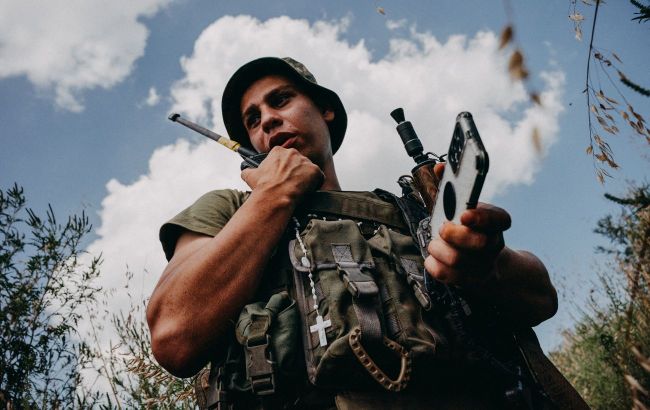 Illustrative photo (Photo: Getty Images)
The Ukrainian Armed Forces' offensive actions are gradually advancing toward the occupied Tokmak, however, several factors could slow down this process, according to military experts Oleksii Hetman and Vladyslav Seleznov.
What is the situation on this front now
In the area near the village of Robotyne, where defensive lines still exist, the Russians hastily redeployed units of the 76th Guards Air Assault Division (Pskov) from the Lyman-Kupiansk direction and the 7th Airborne Division from the south of the Kherson region.
"So they've reinforced from both sides to prevent us from advancing. Will it work for them? I don't think so because the fortifications behind the first line aren't as strong. According to our intelligence and our Western partners, there are no longer 6 anti-personnel and 1 anti-tank mine per square meter, as it was before the first line," says Oleksii Hetman.
What can halt the advance toward Tokmak
According to him, Ukrainian forces are currently following the right approach, adhering to optimal combat tactics. However, he emphasizes that making predictions is not feasible. If the opponent deploys several more divisions, it is not excluded that the advance toward Tokmak will be halted.
"Or rain can start, which would also halt the advance. Or the heat can intensify even more. Moving in a bulletproof vest, with a helmet, carrying a full combat load, and a rifle in such heat - it also affects physical condition," explains the expert.
He also notes that there are many mobilized soldiers in the Ukrainian ranks who haven't undergone the same intensive training as professional military personnel. The challenging conditions might impact them significantly from a human perspective.
The situation is highly dynamic, and the occupiers continue to strengthen their defenses
As for whether the offensive will accelerate after Robotyne, Vladyslav Seleznov is cautious in his assessments. Because of the lack of information, it's difficult to compare the density of minefields and the reliability of fortifications in the area leading to Tokmak. And the enemy is not idle, continuing to strengthen their combat formations and dig trenches.
The situation is very dynamic and depends on the capabilities of the Russian occupation army and, accordingly, the resources of the Ukrainian forces.
"Will we continue to actively conduct offensive operations? Will we have enough human, material, and technical resources? It's hard to say. But I am absolutely certain that the only serious obstacle could be the rainy season, which will start around mid-October. Under such conditions, advancing with armored vehicles will be extremely difficult," he concludes.
For more detailed information on the developments in the south and what could potentially halt the advance toward Tokmak, read RBC-Ukraine article.