Ukrainian MFA responds to Erdogan's calls to soften stance on 'grain deal'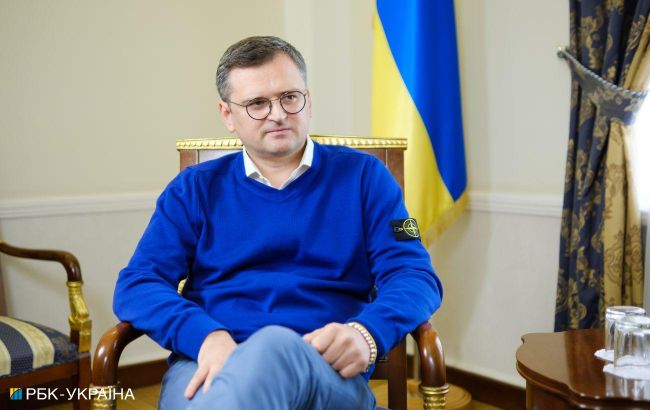 Minister of Foreign Affairs of Ukraine, Dmytro Kuleba (Photo: Vitalii Nosach, RBC-Ukraine)
Ukraine will not make concessions regarding the renewal of the "grain deal" as requested by President Recep Tayyip Erdogan after his meeting with Russian dictator Vladimir Putin, according to Ukraine's Minister of Foreign Affairs, Dmytro Kuleba.
The Minister mentions that Ukrainian diplomats had contacted the Turkish side before Erdogan's meeting with Putin in Sochi and "clearly explained everything."
"Our position is fair - we should not continue to be hostages to Russian blackmail when Russia creates problems and then invites everyone to solve them," added Kuleba.
He emphasizes that Ukraine expects to hear what Turkish colleagues brought from Sochi and learn all the details before making decisions.
"But it is clear that we will stand up to defend all principled positions, including those related to sanctions pressure on Russia," the Foreign Minister clarified.
What Erdogan said
Today, on September 4th, Turkish President Recep Tayyip Erdogan held a meeting with Russian dictator Vladimir Putin in Sochi. One of the main topics of discussion was the "grain deal."
Following the meeting, the Turkish leader stated that Ukraine should supposedly soften its approach to revive the initiative.