Erdogan urges Ukraine to 'soften its approach' on 'grain deal' after Putin meeting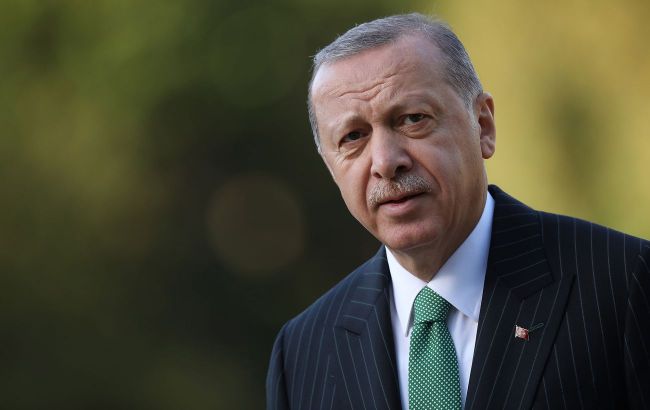 Turkish President Recep Tayyip Erdogan (Photo: Getty Images)
Ukraine needs to "soften its approach" to restore the "grain deal" from which Russia withdrew in July, said Turkish President Recep Tayyip Erdogan, according to CNN.
"In order to be able to take common steps with Russia, Ukraine needs to soften its approach. Especially now, grain which will be sent to the least developed poverty-stricken African countries is important," Erdogan said at a joint press conference with Russian President Vladimir Putin after a meeting in Sochi.
At the same time, he added that Putin "rightfully does not approve if 44% of the grain goes to European countries."
According to Erdogan, Türkiye has prepared a new proposal for the UN regarding the restoration of the "grain deal," which includes "important improvements."
"From the Turkish side, I believe we will be able to reach a solution soon which fulfills the expectations (regarding the grain deal),'" he said.
Russia's withdrawal from the "grain deal"
In July, Russia announced its withdrawal from the "grain deal," citing alleged non-compliance with its terms. Afterward, occupiers began shelling Ukrainian ports and grain infrastructure in southern Ukraine.
In August, Ukraine announced the opening of temporary corridors for trade vessels in the Black Sea. The Ukrainian Navy emphasized that there was still a threat from Russia. The routes were primarily intended for the exit of civilian vessels that had been in Ukrainian ports, including Chornomorsk, Odesa, and Pivdennyi, since the start of Russia's full-scale invasion.
As known, on August 16, the first ship left the port of Odesa after the suspension of the "grain deal," and on August 26, another ship followed suit.