Ukrainian kamikaze robots on front: Minister of Digital Trasformation showcases test drive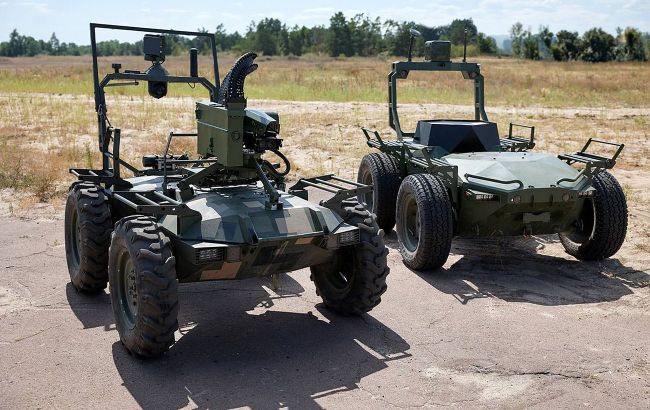 Kamikaze drone (Photo: t.me/zedigital)
Ukrainian military will receive remote-controlled kamikaze drones for their use. They will help to more effectively eliminate the enemy, according to the Minister of Digital Transformation of Ukraine, Mykhailo Fedorov.
"I have tested 25 unique developments in field conditions, ranging from logistical to combat, from remote turrets to kamikaze robots. Soon, they will assist the military in more effectively neutralizing the enemy," Fedorov wrote.
He notes that technology and innovation are the keys to Ukraine's victory.
"Currently, we have significant progress in the drone market - companies are scaling up and actively advancing. Next, we will expand this experience to the Army of robots," he emphasized.
Photo: kamikaze robots (t.me/zedigital)
Defense Industry Forum in Ukraine Recall that the Minister of Foreign Affairs of Ukraine, Dmytro Kuleba, first mentioned the Forum.
He noted that Ukraine needed manufacturing to become part of this overall NATO production complex.
Equipment repair in Ukraine
We reported that the German company Rheinmetall plans to establish a repair center for Leopard tanks and other military equipment supplied by Berlin in Ukraine by the end of summer.
In addition, the Rheinmetall Group plans to open its armored vehicle production plant in Ukraine within 12 weeks.