Ukrainian intelligence: Russian fleet no longer seems invulnerable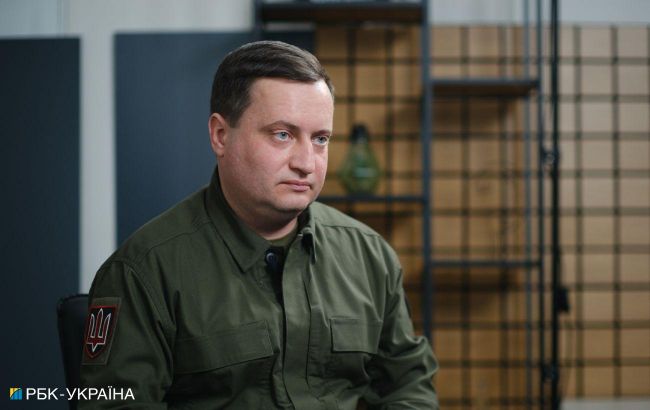 Andrii Yusov, representative Defense Intelligence of Ukraine (Photo: Vitalii Nosach, RBC-Ukraine)
Following the attacks on the landing ship "Olenegorsky Gornyak" and the tanker SIG in the Black Sea, the Russian fleet no longer appears as invulnerable, considers a spokesperson from the Main Intelligence Directorate of the Ministry of Defense, Andrii Yusov, during a telethon.
"Actions underway are direct consequences of the invasion and occupation by Russian forces in Ukraine. What they thought would work in their favor, namely, their fleet, doesn't seem as invulnerable to modern and more advanced means. Therefore, the occupiers cannot consider themselves safe across all territories," Yusov stated.
He added that it will be problematic for the Russians to restore the landing ship "Olenegorsky Gornyak" soon, which was attacked by drones in the Novorossiysk Bay.
"The construction was not done on the territory of modern Russia, and the damage is significant. And, of course, we won't see this 'Olenegorsky Gornyak' anytime soon," emphasized the spokesperson.
Yusov did not comment on the condition of the tanker SIG, which was transporting fuel for Russian forces.
Ukraine's attacks on Russian ships
Yesterday in the Novorossiysk Bay of the Krasnodar Krai of the Russian Federation, a large landing ship "Olenegorsky Gornyak" was attacked by drones. The Security Service of Ukraine (SSU) confirmed conducting a special operation.
Additionally, during this night in the Kerch Strait, drones attacked the Russian oil tanker SIG. The SSU conducted the special operation in cooperation with the Naval Forces. According to preliminary information, the Russian tanker was heavily loaded with fuel, so the "fireworks" were visible from a distance.
Ukraine's warning
After Russia's withdrawal from the "grain deal," the Ukrainian Ministry of Defense warned that all ships heading to Russian ports or ports in temporarily occupied territories would be considered as transporting military cargo.
Ukrainian military officials hinted that the Defense Forces have the necessary means to counter Russian aggression at sea.