Ukrainian intelligence predicts course of war over next 2-3 months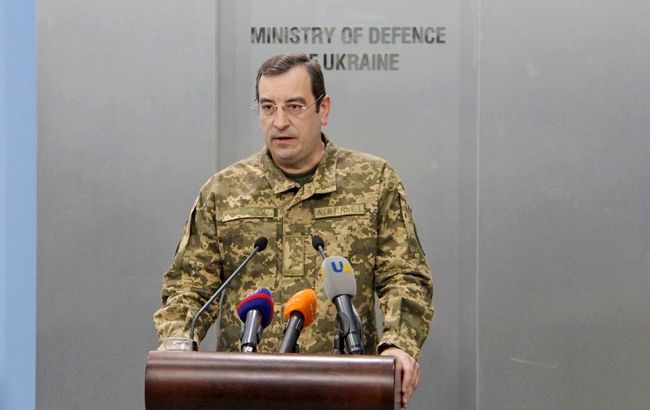 Vadym Skibitskyi, Deputy Chief of the Defense Intelligence of Ukraine (Photo: facebook.com/GeneralStaff_ua)
In the interview with RBC-Ukraine, Vadym Skibitskyi, Deputy Chief of the Defense Intelligence of Ukraine, claimed that heavy fighting on the front will continue in the near future. An assessment of the capabilities of the Russian Federation will be conducted in mid-summer.
"Let's not make predictions for the whole year. I can say: there will be heavy fighting in the next 2-3 months, both offensive and defensive in nature because our strategic goal is the liberation of all our territories," he said.
According to Skibitskyi, the Russians will still try to accomplish the tasks "to say whether they have completed their 'special military operation' or not."
"Nevertheless, we will focus on mid-summer to see if the enemy manages to fulfill its plans for modernization, regrouping, and formation of new units, as they undergo reforms," said Skibitskyi.
He reminded that the Russian command has already officially announced the reforming and restoration of the Leningrad and Moscow military districts. "After this, it will be possible to assess the capabilities of the Russian Federation and predict the possible nature of Russia's actions in the autumn-winter campaign," added the Deputy Chief.
Ukrainian counteroffensive
The Ukrainian Armed Forces initiated a major counteroffensive at the beginning of June. According to official data, within two weeks, the Ukrainian military liberated 8 populated areas in the Donetsk and Zaporizhzhia regions. In an attempt to halt the Ukrainian counteroffensive, Russian forces detonated the dam of the Kakhovka hydroelectric power plant on June 6th.
President Volodymyr Zelenskyy stated that the advancement of Ukrainian troops on the front is currently not progressing rapidly. But the Ukrainian counteroffensive last autumn began the same way.
According to a survey conducted by the Razumkov Center, 93% of Ukrainians believe in victory, with half (50%) convinced that it will be achieved by the end of 2023.