Ukrainian General Staff announces recent demining results in reclaimed territories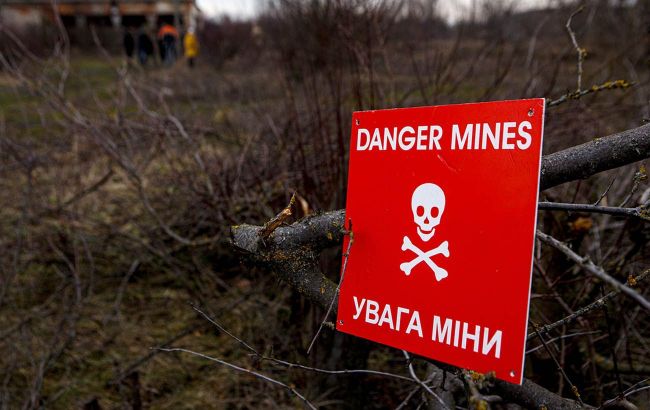 Demining (Photo: Getty Images)
The statement mentions that over the past week, it was possible to clear a territory covering 896.59 hectares.
In total, since the start of the large-scale aggression by the Russian Federation, units of the State Special Transport Service have found, confiscated, and neutralized 56,375 explosive devices. Additionally, an area of 19,746.03 hectares has been cleared and verified.
Demining of Ukraine
Due to Russia's invasion of Ukraine and active hostilities, the country is contaminated with explosive devices. Some analysts consider Ukraine to be the most heavily mined country in the world.
Therefore, Ukraine has initiated a new state policy on humanitarian demining and calls on other countries to assist in this field.
Recently, President of Ukraine Volodymyr Zelenskyy stated that currently, 174,000 square kilometers of Ukrainian territory were potentially dangerous due to landmines and ordnance.
Minister of Internal Affairs Ihor Klymenko, in an interview with RBC-Ukraine, discussed the priority areas for demining. He emphasized the importance of clearing routes under power transmission lines and fields.