Ukrainian forces use drones to strike Russian positions on Dnipro's left bank: Video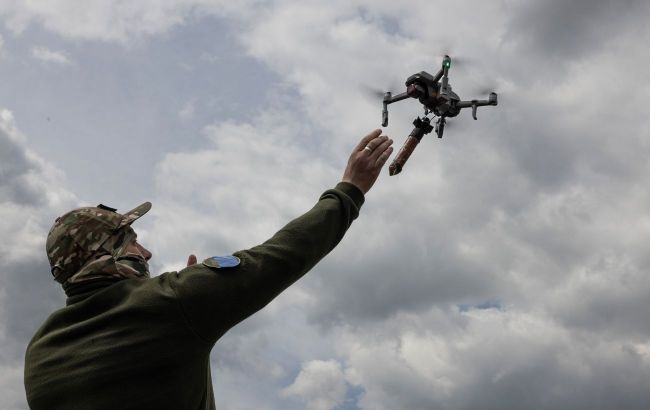 Illustrative photo (Photo: Getty Images)
Ukrainian defense forces identified Russian positions on the left bank of the Dnipro River and launched an attack using drones. This process was successfully captured on video, according to the Ministry of Internal Affairs of Ukraine.
It is noted that the Russians attacked Ukrainian fighters from the Kherson Operational and Rapid Response Corps along with representatives of the Territorial Defense Forces.
The video shows Ukrainian fighters striking the positions of the occupiers on the left bank of the Dnipro River.
Ukrainian Armed Forces are eliminating Russians
Ukrainian fighters in the Tavriia direction continue to inflict losses on Russian invaders. In the past day, the Ukrainian Armed Forces eliminated nearly 500 occupiers and 80 pieces of enemy military equipment.
Additionally, Ukrainian fighters in the Bakhmut direction destroyed Russian military equipment worth $1.8 million.
According to the General Staff, as of Monday, October 16, the losses of Russia in the war in Ukraine amounted to 860 occupiers, and the total number of losses of the Russian army since the beginning of the invasion is 288,630 military personnel. Furthermore, the Ukrainian Armed Forces destroyed 17 tanks, 44 artillery systems, an aircraft, and a helicopter.