Russia's losses in Ukraine as of October 16: 860 troops, aircraft and helicopter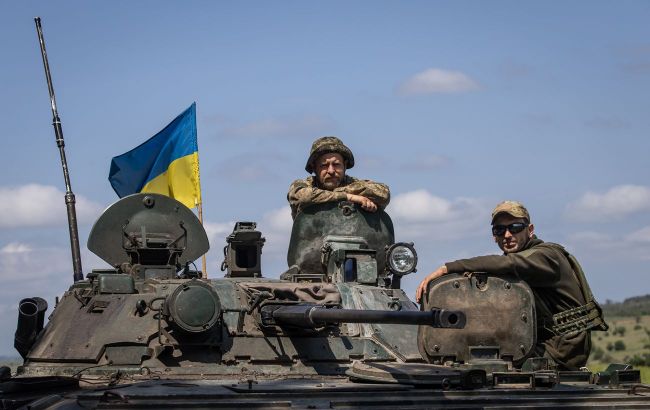 Illustrative photo (Getty Images)
Russia's losses in the war in Ukraine as of Monday morning, October 16, amounted to 860 occupiers, with a total of 288,630 military casualties since the invasion began. In addition, the Ukrainian Armed Forces destroyed 17 tanks, 44 artillery systems, an enemy aircraft, and a helicopter, according to the General Staff of the Ukrainian Armed Forces.
The overall combat losses of the enemy from February 24, 2022, to October 16, 2023, are estimated as follows:
Personnel - approximately 288,630 (an increase of 860 individuals);
Tanks - 4,965 (an increase of 17);
Armored fighting vehicles - 9,385 (an increase of 23);
Artillery systems - 6,910 (an increase of 44);
Multiple rocket launchers - 814 (an increase of 1);
Anti-aircraft systems - 547;
Aircraft - 318 (an increase of 1);
Helicopters - 317 (an increase of 1);
Tactical UAVs - 5,280 (an increase of 11);
Cruise missiles - 1,531;
Ships/boats - 20;
Submarines - 1;
Military vehicles and tankers - 9,271 (an increase of 22);
Special equipment - 981 (an increase of 5).
Frontline situation
According to the General Staff, Ukrainian fighters are advancing on the Melitopol direction and continue storming actions further south of Bakhmut. They have also successfully repelled over 15 attacks in the Marinka area.
According to a report from the Institute for the Study of War, Ukrainian forces are conducting offensive operations on multiple fronts. On the Luhansk direction, the Ukrainian Armed Forces have repelled Russian attacks near Makiivka, Serebrianske Forestry, and Torske. In the Donetsk region, Ukrainian forces counterattacked near Avdiivka, pushing back four Russian offensives to the south of Bakhmut in the Klishchiivka and Andriivka areas.