Ukrainian forces reveal Russian actions in Lyman direction, indicate potential Kupiansk attack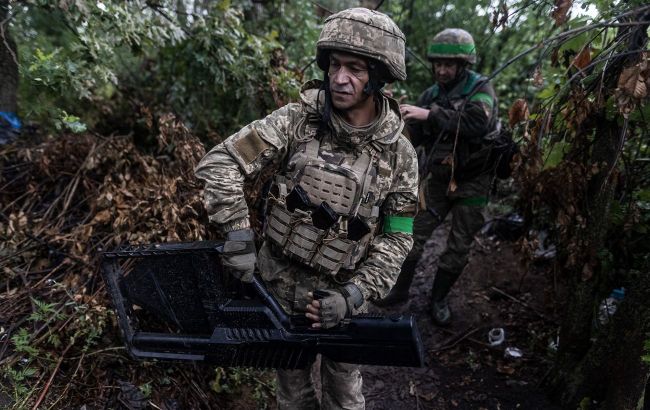 Illustrative photo (Photo: Getty Images)
Russia is attempting a counterattack and advancing in the direction of Lyman. Active combat is ongoing towards Synkivka, reports the head of the public relations service of the Ground Forces Command of the Armed Forces of Ukraine, Volodymyr Fito.
"On this front, the enemy is attempting to identify weaknesses in the Ukrainian defense. Regrouping is underway. Due to the area being more wooded, there's a greater focus on using guided aerial bombs in this direction. It should be understood that this weapon has a significant destructive impact due to its weight," said Fito.
He notes that the Russian Federation is attempting attacks but has not succeeded. However, active combat is ongoing towards the settlement of Synkivka.
"If the enemy succeeds in this direction, it will enable them to develop offensive actions directly towards Kupiansk and reach the banks of the Oskil River. In the Kupiansk direction, 6 enemy attacks were repelled. The enemy conducted a total of 8 airstrikes in the Lyman-Kupiansk direction," he said.
According to him, the Russians are using guided aerial bombs and drones to strike Ukrainian Armed Forces positions.
Frontline situation
According to the General Staff, the Ukrainian defense forces continue assault operations south of Bakhmut in the Donetsk region, conduct offensive operations in the Melitopol direction, and hold the defense near Avdiivka. There have been 46 military clashes in the past day.
Based on the Institute for the Study of War (ISW) report, Ukrainian forces counterattacked in the Avdiivka direction and advanced near the railway southeast of Stepove. The Ukrainian Armed Forces also progressed in the west of the Zaporizhzhia region near Novoprokopivka.
As of Monday morning, November 20, Russia's losses in the war in Ukraine amounted to 640 occupiers, with the total number of losses for the Russian army since the invasion beginning at 319,210 personnel. Additionally, the Ukrainian Armed Forces destroyed 4 tanks and 4 artillery systems.